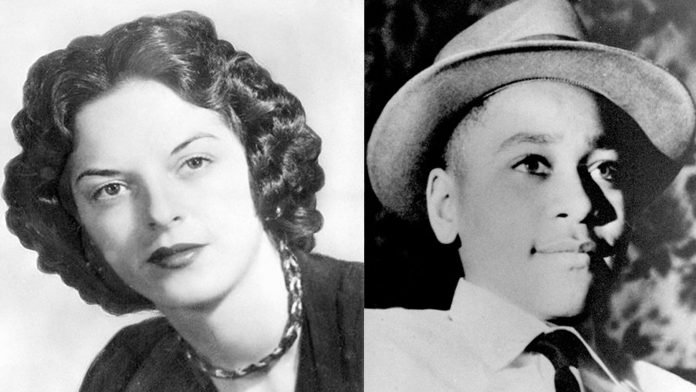 The family of Emmett Till wants Carolyn Bryant Donham arrested. They found an unserved warrant from 1955 changing her as a participant in his kidnapping, torture, and lynching.
The warrant for Mrs. Roy Bryant was discovered last week and archived in the Leflore County courthouse basement in Mississippi. 
Till's relatives believe the arrest of the white woman, nearly 70 years after the murder of the black teenager, may provide a modicum of justice.
Members of Till's family are part of the Emmett Till Legacy Foundation which uncovered the 1955 document. 
Emmet Till's cousin Deborah Watts is head of the foundation. And she and her daughter Teri Watts, delivered a petition, in March, to Mississippi Attorney General Lynn Fitch. The petition requesting the prosecution of Donham was sent before the group uncovered "new evidence."
"We've got a promise to many that we would persist, and that's why we're here today," Teri Watts said at the Mississippi State Capitol in March.
"Serve it and charge her," Watts said at the discovery of the warrant.
Emmett's mother Mamie Till Bradley insisted on holding an open-casket funeral. The boy's face and head had been beaten and mutilated. And she wanted the world to see what had happened to her 14-year-old son. 
Till was killed a year after Brown vs. Board and two months before Rosa Parks refused to give her seat to a white man on a Montgomery bus. The brutal murder of Emmett Till and his funeral were events that ultimately led to the Civil Rights movement of the 1960s.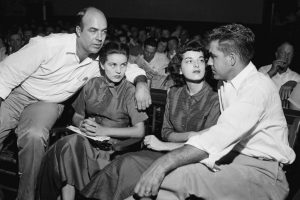 The Murder of Emmett Till
Emmett Till, 14, was from Chicago. And he was visiting relatives in Money, Mississippi on August 24, 1955. 
He and Wheeler Parker went into a local store where then 21-year-old Carolyn Bryant Donham worked. 
Parker later testified that Till whistled at the woman. Bryant Donham testified in court that not only did Till whistle at her, but he also grabbed her and made a vulgar comment.
Two nights later, Emmett Till was abducted, tortured and murdered by a group of gun-toting men in a 1955 green and white Chevy pickup. 
Then they tied a cotton gin fan to the boy's neck with barbed wire and threw his naked body into a bayou that fed the Tallahatchie River. 
Bryant Donham is 88 years old now. And she has never publicly commented on the case.
But Teri Watts said the Till family believes the warrant accusing Donham of kidnapping amounts to new evidence.
"This is what the state of Mississippi needs to go ahead," she said.