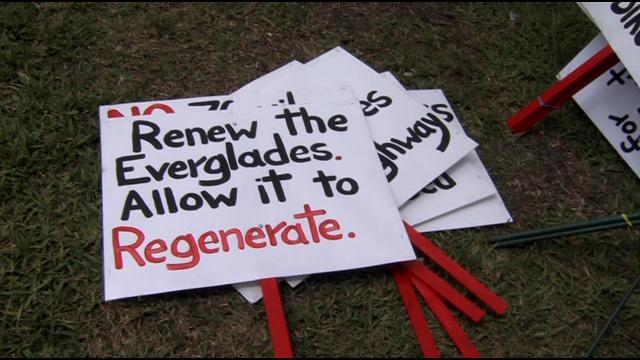 Florida's environmentalist community has set its sights on energy companies surveying the Everglades for new oil deposits. The Texas company, Burnett Oil Co. of Fort Worth, has started to survey the Big Cypress National Preserve.
Big Cypress has one of the largest oil deposits beneath its surface – it is also home to sensitive wildlife species such as various birds, bears, and panthers. Roughly 100 miles of land has been surveyed by Burnett Oil by way of ground-pounds which produce detectable seismic waves. They continued their work until the start of Florida's rainy season.
Now, they've reapplied for state permits.
So far, four different groups have vocalized strong opposition for the permit renewal. They've also filed letters with the Florida Department of Environmental Protection (FDEP) which criticize the oil company for its poor operation damaging the preserve.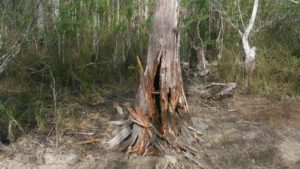 According to the letter, the surveying has cost Big Cypress with damaged trees and ruts in the soil reaching 17 inches deep. The National Park Service also reported being unable to properly escort the company's trucks to ensure denning panthers or nesting birds were scared off ahead of the caravan.
A lawyer for the National Resources Defense Council, one of the four environmentalist groups, told the Sun Sentinel:
"The other thing that's alarming is they were supposed to have a biologist or ecologist walking in front of the truck to spot any active nests or dens or snakes or the like," she said. "They couldn't keep up with the pace of the trucks. Basically, there was no one scouting ahead of these trucks, as promised. The whole thing has just been the mess we thought it would be."
"They were supposed to restore the tire tracks as they went. They did not do that. Even in standing water you can see the tracks. They're not treating the trees they damaged with wound painting like they're supposed to so the tree doesn't die."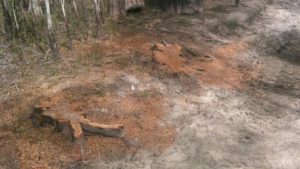 In response, the oil company said that any damage was minor, permissible, and outlined within its permit. Burnett Oil attested to the professionalism of its crews, stating that they work hard to minimize their impact. Their spokeswoman said this:
"These groups are recycling the same kinds of claims that have been rejected by the National Park Service and the federal court. Past surveys have demonstrated that non-intrusive seismic surveys like ours cause no significant or lasting environmental impacts. All field work was done under the close supervision of multiple environmental regulators, including the National Park Service, and no decision was made without their sign-off. It is simply false that biologists and other experts did not accompany survey crews."
Hurricane Irma stalled the damage assessment being conducted by Big Cypress staff members. It will take two weeks for the full extent of the damage to be measured.
The state has until Oct. 24 to either approve or deny Burnett Oil's permit application.