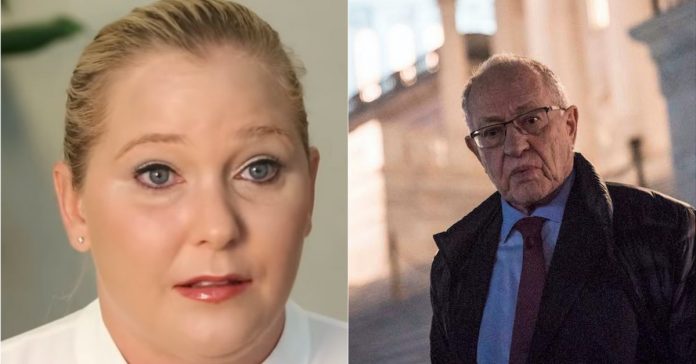 Virginia Giuffre ended her federal defamation lawsuit against Alan Dershowitz. The Jeffrey Epstein survivor, who was sexually trafficked as a teenager, issued a joint statement with Dershowitz.
The statement said they "dismissed with prejudice all pending litigation." And that no payment would be paid on either side. The court filing confirmed that the right to appeal is being waived on both sides.
Epstein survivor litigation 
Dershowitz was Epstein's friend and attorney until he died in prison. 
Giuffre had claimed in 2014 accusing Epstein of lending her to Dershowitz, "at least 6 times" for sex when she was 16-years-old.
 At the time, Dershowitz was an Epstein attorney. 
 Dershowitz accused her of perjury. And claimed she was attempting to extort him. In response, she sued him for defamation in 2019.
In 2021, Ghislaine Maxwell was sentenced for her part in the sex trafficking ring.
The now 38-year-old Giuffre says she may have made a "mistake" in identifying Dershowitz as one of her abusers.