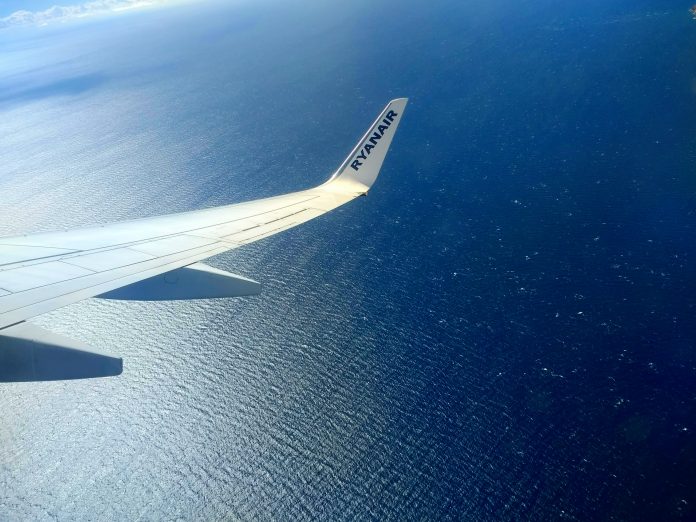 From tourism to hospitality, COVID-19 has been nothing short of disastrous for global businesses across multiple industries. In particular, airlines have suffered as a result of travel restrictions, flight cancellations, and safety concerns.
On Monday, UK based airline Ryanair reported a 4% decrease in share prices, equivalent to a loss of €185 million. According to an earnings report for quarter 1, passenger numbers fell by a staggering 99% during the initial months of the COVID-19 pandemic.
In a brief statement, Ryanair expressed worries about the ongoing pandemic's effect on airline industry profits, "air travel in Europe is likely to remain depressed for at least the next two or three years." Also, there are concerns that cases will continue to surge into late autumn, which according to Ryanair, "is our biggest fear right now."
Since the imposition of large-scale travel bans and restrictions, Ryanair has been forced to ground its fleet for the last four months. Although flights resumed in July with the relaxing of restrictions, the airline expects a 60% drop in traffic for the coming year.
To put it in perspective, the company raked in €243 million in profits in 2019 during the same period, a massive difference in comparison to the €185 million loss in the first quarter of 2020, a 95% decrease in total revenue.
In an attempt to offset the drop in revenue, Ryanair reduced operating costs by 85%. Regardless, the airline has seen the number of passengers sharply decline, from 42 million in 2019 to only 500,000 in 2020. Although Ryanair has worked tirelessly to expand its flight network to reopened countries, there has been push back against a British government request to suspend all nonessential flights to Spain.
Currently, all travelers arriving in the UK from Spain will be required to self-isolate for 14 days, much to the chagrin of vacationers. Ryanair CEO Michael O'Leary has criticized the move, calling it a "badly managed over-reaction."
While multiple airlines such as EasyJet continue to offer flights to Spain, this could change in the coming months if the situation continues to deteriorate within the country. European airlines will continue to walk a precarious tight rope of declining revenues, passengers, and restrictions until a viable vaccine can be developed.
Few events in human history have impacted air travel to this degree.
————————————————–
Have a story you want USA Herald to cover? Submit a tip here and if we think it's newsworthy, we'll follow up on it.
Want guaranteed coverage? We also offer contract journalism here.  Just be sure you're comfortable giving up editorial control, because our journalists are dogged and will follow the story through to it's conclusion. The story will be published to our exacting standards, without regard for your preferred slant.
Want to contribute a story? We also accept article submissions — check out our writer's guidelines here.