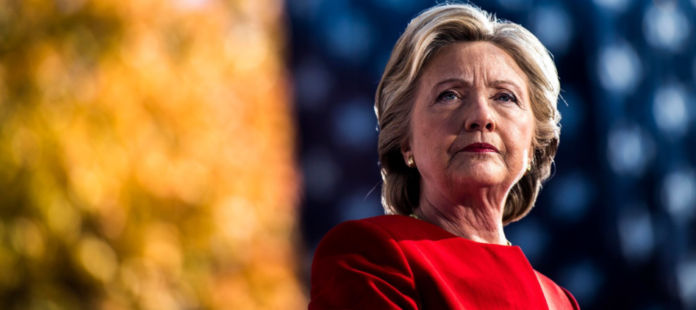 Hillary Clinton's emails just keep coming back to haunt her. However, that's what happens when to corrupt felons.
As reported by The Gateway Pundit, the Judicial Watch very recently discovered 1,617 additional document pages containing further proof of Huma Abedin and Hillary Clinton mishandling information while Clinton donors received special treatment from the State Department.
More Clinton Corruption
As many Americans know, in August 2017, Comey's clearing of Clinton before the inception of her investigation was revealed. However, after filing a lawsuit against the State Department for their failure to cooperate, the Judicial Watch learned that Huma Abedin, a Clinton aide, sent a plethora of classified emails to various government officials.
Why weren't the aforementioned emails turned over to the State Department? Furthermore, why is the State Department actively working to protect Hillary Clinton? Why did James Comey begin exonerating Clinton before her investigation began? Exactly how many people is the Deep State manipulating? Apparently, the rabbit hole runs deeper than anyone could have ever imagined.
Moreover, the new reports reveal that Hillary Clinton lied when she claimed to have turned over all of her personal emails to the State Department. Using a [email protected] address, Clinton emailed and forwarded sensitive information related to Palestine to Senators and Governors back in 2009.
Despite this, the aforementioned new emails prove that Clinton and Abedin are only two of many corrupt individuals. Martin Indyk, a U.S. diplomat, lost his security 17 years ago due to mishandling classified information, yet was still able to access said classified information in 2009. Indyk then forwarded the particulars to Huma Abedin. If Abedin accessed them, it is safe to assume Clinton did as well.
The Bottom Line
While full reports of the Judicial Watch's findings can be observed here, one clear truth remains: all of these people belong in jail.
There are individuals who have had their lives ruined for engaging in a fraction of the treachery that Abedin and Clinton were apart of! Why do Clinton and her aides get to be above the law?
Anyone who knowingly aided Clinton and Abedin in their crimes against America must answer for it. If top officials don't have to follow the laws, why should everyday Americans? However these people have chosen to justify their actions is irrelevant.
The finding of the Judicial Watch are incredibly interesting. Will anyone mandate Clinton and Abedin to testify about information they tried to conceal? They sure should! If Donald Trump Jr, Paul Manafort, and Jared Kushner have to testify because of a baseless conspiracy theory, Clinton and her aides should testify about their blatant corruption.
What else will come to light over these next few weeks? Surely, there is much more to the story than the aforementioned Clinton emails.
Additional reports will follow with new developments.