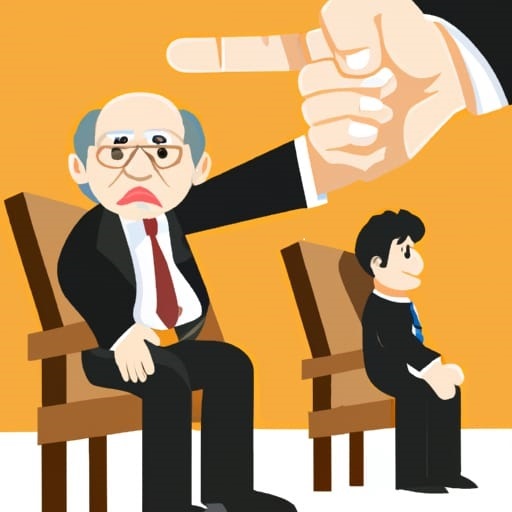 by Samuel A. Lopez, Legal News Reporter for USA Herald
Suspended Judge Christian A. Coomer Fights for His Career – Courtney Veal Spearheads Fight for Justice and Removal of Coomer from the Bench
In a gripping turn of events, suspended Georgia Court of Appeals Judge Christian A. Coomer is fervently fighting for his career as he faces the possibility of permanent removal from the bench. In a brief submitted to the Georgia Supreme Court, Coomer argues that his two-year paid suspension and public embarrassment should suffice as punishment for allegations of misconduct, including exploiting an elderly client and misusing campaign funds.
However, Courtney Veal, the tenacious acting director of the state's Judicial Qualifications Commission, remains unyielding in her pursuit of justice. Veal is steadfast in her belief that Coomer's removal from office is the only suitable penalty for his appalling actions and attempts to conceal them.
Judge Coomer Admits to Mistakes, But Denies Bad Faith – Courtney Veal Highlights Shocking Exploitation and Fiduciary Trust Abuse
Coomer has admitted to making mistakes during his time as a judge and state legislator. However, he maintains that his actions were not motivated by bad faith. Instead, he describes his mistakes as the result of being overwhelmed with multiple jobs and inadequate support. Despite this, Courtney Veal remains committed to exposing the judge's moral turpitude, emphasizing his "grotesque" financial exploitation of a vulnerable client and flagrant violations of campaign finance law.
The Case Against Coomer – Courtney Veal's Unwavering Support for Justice
Coomer is facing a litany of charges, some of which relate to his drafting of a will for an elderly client, James Filhart, in September 2018. Coomer named his wife, Heidi Coomer, as the executor and trustee with power of attorney, and himself as a beneficiary, claiming that he was merely following Filhart's wishes.
Additional charges involve unsecured loans from Filhart to Coomer, totaling $369,000, and the judge's failure to timely hand over files from his representation of Filhart until after Filhart sued him for legal malpractice in early 2020. Coomer is also accused of improper use of campaign funds to pay a legal assistant at his law firm and travel expenses for a family trip to Hawaii.
Coomer's Farcical Claim of Victimhood – Courtney Veal's Relentless Pursuit of Accountability
Despite admitting to some mistakes, Coomer maintains that he never acted in bad faith. However, Courtney Veal is unwavering in her conviction that his conduct goes beyond mere negligence or sloppiness. She asserts that Coomer's actions "show unquestionable bad faith and a knowing exploitation of the position of trust he sought and relished."
Veal also condemns Coomer's attempts to portray himself as a victim in this situation, pointing out that the reality is plain for any reasonable observer to see. She accuses him of resentfulness during the proceedings and of attempting to downplay the gravity of his wrongdoings.
A Call for Justice and Accountability Courtney Veal Stands Firm in Her Quest to Bring Integrity Back to the Court
As the case unfolds, Courtney Veal continues to fight for the removal of Judge Christian A. Coomer from the bench. Her tireless dedication to justice and accountability serves as a shining example of what it means to uphold the law and protect the public's trust in the judicial system.