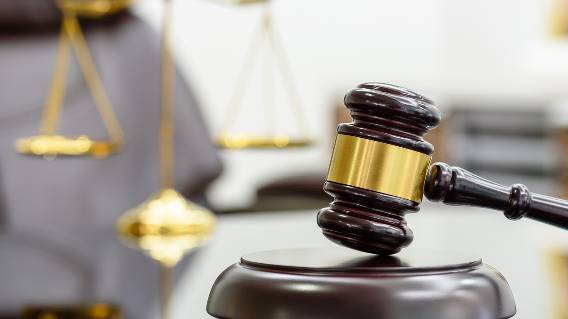 Author: Samuel Lopez
(USA Herald) – In the intricate world of insurance disputes, the ongoing $20 million flood coverage row involving an Allianz unit is a prime example of the importance of safeguarding policyholder rights and standing against insurer bad faith conduct. This case underlines the critical need for policyholders to be vigilant and tenacious when faced with unscrupulous insurers seeking to evade their responsibilities.
An Allianz unit, Interstate Fire & Casualty Co., requested an Indiana federal court to review its order denying the insurer an early exit from the dispute, arguing that the court misinterpreted its arguments regarding policy exclusions. U.S. District Judge Damon R. Leichty, however, denied partial summary judgment on March 23, stating that the insurer conceded three policy exclusions were unenforceable under Indiana law and, thus, did not bar coverage for property owner Indiana GRQ.
Interstate countered this interpretation in a motion to reconsider, claiming that Judge Leichty applied a hypothetical concerning one exclusion to the others. The insurer insisted that it never conceded any of the exclusions would be unenforceable under Indiana law. Instead, it focused on an exclusion for polychlorinated biphenyls (PCBs), chemical compounds released by Indiana GRQ's electrical transformers during the flood event.
Interstate argued that the PCB exclusion was enforceable under Indiana law and would bar Indiana GRQ's environmental claim from coverage under the Interstate policy. The Indiana Supreme Court has held that the definition of "pollutant" in exclusions is ambiguous, but a similar exclusion can be enforceable under state law if it names the specific harmful substance included in the claim.
Despite this, the court found that Indiana law is applicable, and the absolute pollution exclusion would not be a ground for Interstate to deny coverage. However, Interstate contended that other policy language justifies its denial of coverage for the pollution loss claimed by the plaintiff.
Interstate also argued that Judge Leichty should have dismissed a bad faith claim for withholding remediation cost estimates from the company, claiming it had a "good faith basis" for believing its exclusion barred coverage. This assertion highlights the insurer's apparent bad faith conduct in the case.
Indiana GRQ, the owner of a World War II-era manufacturing facility in South Bend, Indiana, sued seven of its insurers in June 2020 after they denied coverage for damage related to a rainstorm and flood in August 2016. Last week, Judge Leichty ruled that Indiana GRQ could access its entire $30 million layer of flood coverage from the defendants and was not bound to a $10 million sublimit for locations with federally recognized Special Flood Hazard Areas.
"The Allianz flood dispute sheds light on the contentious relationship between insurers and policyholders, serving as a stark reminder that policyholders must remain resolute and informed when faced with insurer misconduct. By exposing bad faith practices, we can strive for a more just and equitable insurance landscape," Samuel Lopez.