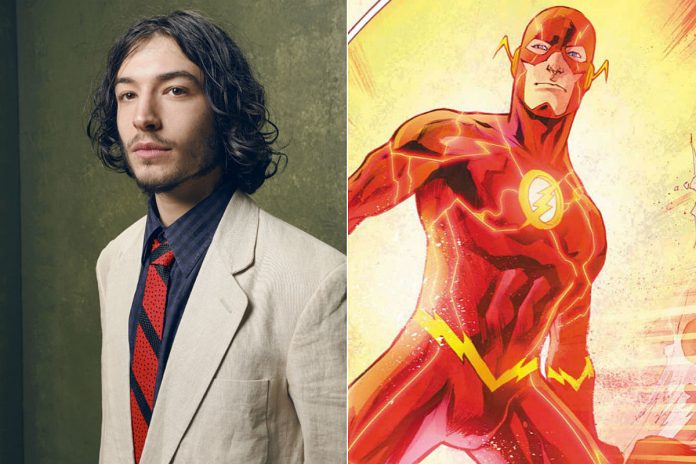 Word is that Warner Brothers is reconsidering releasing "The Flash." Ezra Miller, the star of the big-budget film, continues to make headlines with his bizarre behavior in a year-long continent-hopping crime spree.
The studio is publicly standing by the upcoming superhero movie, which is scheduled for a June 23, 2023, worldwide release.
On Thursday, producer Barbara Muschietti, 50, allegedly tried to reassure fans that "All is well in Flash land." Her private Instagram message was shared on Twitter.
Late night update! The Scarlet Speedster is still expected to hit theaters worldwide on June 23, 2023.

Amid the recent DCEU shakeup, THE FLASH producer, Barbara Muschietti, wants to reassure fans that 'all is good in Flash land.' #TheFlash pic.twitter.com/kJN4jt4KWD

— The Flash Film News ⚡ (@FlashFilmNews) August 3, 2022
Batgirl pulled from release
Warner Bros. properties also include HBO, CNN, Warner Bros., HGTV and TLC,
The parent company Warner Brothers Discovery announced they have decided to scrap "Batgirl" entirely. And say that there are no plans to show the film commercially.
With an estimated budget of $100 million, Batgirl was set to be released on HBO Max in late 2022.  The flick was supposed to be part of the ever-growing DC Universe which is inhabited by comic book heroes.
It's now been pulled from theaters, and streaming services.
Along with Discovery, Warner Brothers owns HBO, CNN, Warner Bros., HGTV and TLC. And CEO David Zaslav is tasked with slashing costs and maximizing profits for all entities.
DC fans were already upset because Batgirl didn't receive any promotion at the 2022 Comic-Con in San Diego in July.
"We're not going to launch a movie to make a quarter and we're not going to put a movie out unless we believe in it," he added, referring to "Batgirl."
Doubts about Releasing The Flash 
Wherever Miller goes bad publicity follows. His erratic, possibly drug-fueled behavior is not good for public relations and increases doubts about releasing The Flash next year.
Miller, 29, was charged last week with felony burglary. A surveillance video shows Miller breaking into a home in Stamford, Vt.
Miller, who goes by they/them pronouns, is also accused of grooming young girls. And running a cult-like group.
In March the actor was arrested for being "disorderly." And in April he was jailed for second-degree assault. Authorities claim that in the month when he was visiting Hawaii, he was the subject of 10 calls to 911.
According to the Rolling Stone, child services in Vermont are trying to find a mother and her three children who were allegedly living with Miller. And Miller's residence is described as a "drug-and-gun-filled Vermont farmhouse." 
Miller also starred in the Salvador Dali Biopic "Daliland." The film set to debut at the Toronto Film Festival being held September 8 to 18, has purged Miller from its press release. It is not yet known if the actor who plays a young version of Dali is still on the film's credits.
Warner Bros still backs The Flash
Last week at Warner Brothers company earnings call, Zaslav disclosed that the mega company wants to double down on superhero movies. And the flick which stars Miller is anticipated to be one of a trio of blockbusters for the studio.
"We have some great DC films coming up: 'Black Adam,' 'Shazam!' and 'Flash,'" the CEO said. "And we're working on all of those. We're very excited about them. We've seen them. We think they're terrific."