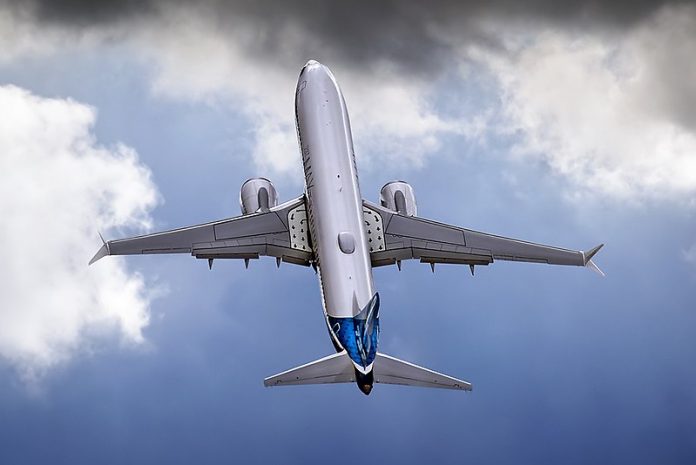 The Federal Aviation Administration (FAA) warned that more than 300 Boeing 737 airplanes have "improperly manufactured" slat tracks, are parts of  the wings that are important during take-off and landing.
The aviation regulator warned that slat tracks installed on certain 737 airplanes worldwide "may not meet all applicable regulatory requirements for strength and durability."
The FAA released a statement regarding the issue on Sunday after a joint investigation with Boeing.
In the investigation, the FAA Certificate Management Office (CMO) and Boeing concluded that a sub-tier supplier improperly manufactured up to 148 parts.
According to the FAA, "the affected parts may be susceptible to premature failure or cracks." Boeing determined that the defective parts may have been installed on certain 737NG and 737MAX airplanes.
The airplane manufacturer found that 133 737NG airplanes and 179 737MAX airplanes are affected worldwide. In the United States, 32 NG and 33 MAX aircrafts are affected.
"Although a complete failure of a leading edge slat track would not result in the loss of the aircraft, a risk remains that a failed part could lead to aircraft damage in flight," according to the aviation regulator.
In addition, the FAA said it will issue a directive mandating Boeing to identify and remove the defective parts from the affected 737 airplanes. The operators of the affected aircrafts must perform the service action within ten days.
Boeing is issuing a safety service bulletin regarding slat tracks on 737 airplanes
On the other hand, Boeing said it is working with the FAA and already contacted the operators of 737 airplanes to "inspect slat track assemblies." The company instructed operators to replace slat tracks (with specific lot numbers from a supplier) with new ones before returning the aircraft to service.
"Boeing is now staging replacement parts at customer bases to help minimize aircraft downtime while the work is completed. Once the new parts are in hand, the replacement work should take one to two days. Boeing will also issue a safety service bulletin outlining the steps to take during the inspections," according to the company.
Kevin McAllister, President and CEO of Boeing Commercial said, "We are committed to supporting our customers in every way possible as they identify and replace these potentially non-conforming tracks."