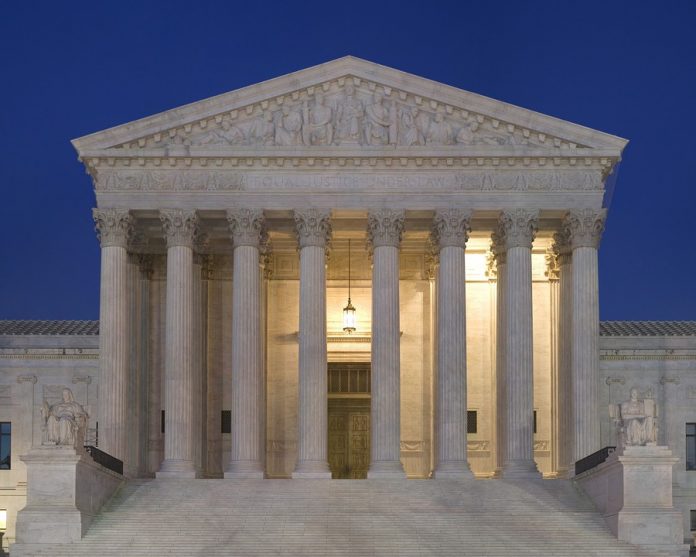 The United States Supreme Court rejected the latest petition by the federal government to speed up its decision if it will hear oral arguments in the case challenging President Donald Trump's order to end the Deferred Action for Childhood Arrivals (DACA) program.
On Monday, the Supreme Court released its single-sentence order stating, "The motion to expedite consideration of the petition for a writ of certiorari is denied."
Last month, the Trump administration through the Solicitor General filed a petition for writ of certiorari.
Trump administration's arguments
In the petition, the Solicitor General argued that an immediate action by the justice on the DACA case is necessary. He explained that the federal government's petitions for writs of certiorari before the Appeals Court in the Second, Ninth and D.C. Circuits to review rulings that the DACA rescission is or likely illegal.
Additionally, the Solicitor General stated that the federal government "remains obligated" to maintain the DACA program due to nationwide injunctions on the President's order to end it. He noted that the Attorney General and the Department of Homeland Security (DHS) have "reasonably concluded that DACA is unlawful."
The federal government's discretionary policy of non-enforcement due to the nationwide injunctions is "sanctioning an ongoing violation of federal immigration law by nearly 700,000 aliens. The state of affairs calls for this Court's immediate action," according to the Solicitor General.
Additionally, the Solicitor General argued that the Supreme Court justices "should expedite" consideration and grant the government's petition before their summer recess begins at the end of this month.
According to him, it is "critical" for the justices to resolve the petitions for certiorari before the summer recess to allow the federal government and plaintiffs to prepare briefings and coordinate schedules for oral arguments before the Court.
Fourth and 9th Circuit Court of Appeals ruled Trump's decision to end DACA was unlawful
The Supreme Court's decision is another major blow on the Trump Administrations effort to end DACA.  The federal government has been frustrated because several lower courts issued a nationwide order stopping Trump's decision to wind down the program, which was implemented by former President Barack Obama.
Last month, the Court of Appeals for the Fourth Circuit ruled that Trump's decision to end DACA program was unlawful. Its decision was in line with the 9th Circuit.