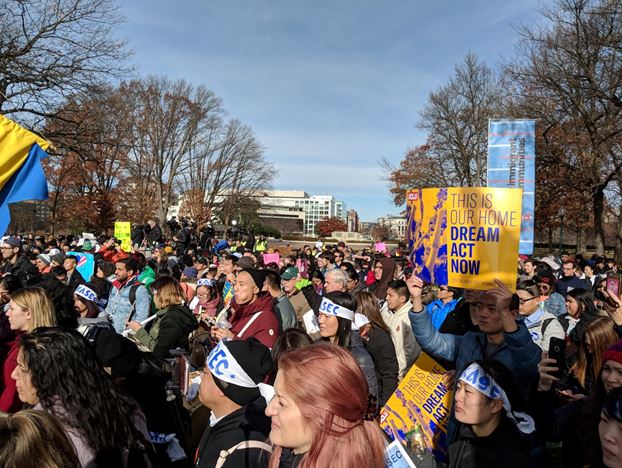 A federal court granted a motion for a preliminary injunction to stop President Donald Trump from ending the Deferred Action for Childhood Arrivals (DACA) program.
On September 5, the Trump administration announced its decision to rescind DACA, which protects approximately 800,000 Dreamers from deportation. The program is set to expire on March 5. President Donald Trump challenged the Congress to fix the program.
A group of 17 attorney generals led by New York AG Eric Schneiderman immediately filed a lawsuit to protect Dreamers and preserve DACA.
The conclusion that DACA was unconstitutional was "legally erroneous"
On Tuesday, Judge Nicholas Garaufis of the U.S. District Court for the Eastern District of New York ruled that the attorney generals are entitled to a preliminary injunction.
In his ruling, the judge stated that U.S. Attorney General Jeff Session was wrong in concluding that DACA was unconstitutional. Sessions' determination was "legally erroneous" and the decision to end the program was "arbitrary and capricious."