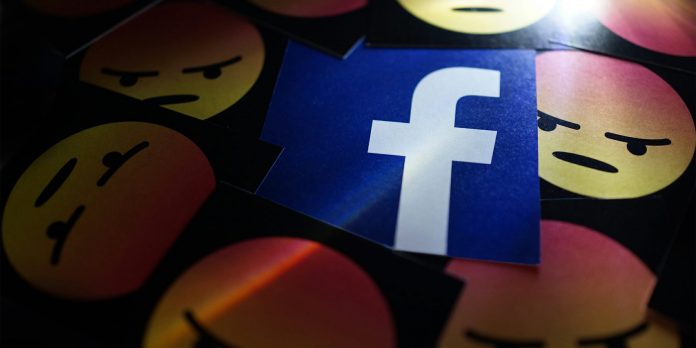 Facebook (NASDAQ: FB) is hit with two separate antitrust lawsuits filed by the U.S. Federal Trade Commission (FTC) and a coalition of the attorneys general of 46 states, the District of Columbia, and Guam.
The FTC and the multistate coalition announced the legal actions against the social network giant on Wednesday.
The Commission and the multistate coalition led by New York Attorney General Letitia James worked together in the years-long investigation into Facebook to determine whether it engaged in anticompetitive business practices.
Based on the results of the probe, the FTC and the multistate coalition determined that the social network giant violated antitrust laws. Attorney General James and her colleagues decided to file a separate antitrust lawsuit against Facebook.
The complaints focused on Facebook's acquisitions of its smaller but rising competitors Instagram and WhatsApp in 2012 and 2014, respectively.
The FTC lawsuit aims to "rollback" the anticompetitive practices of Facebook
In its complaint, the Commission alleged that Facebook implemented a systematic strategy to remove the threats to its dominance in the social media industry by acquiring its rivals and imposing anticompetitive conditions on software developers.
As a result, Facebook's strategy harmed competition, left consumers with few choices for personal social networking, and deprived advertisers of the benefits of competition, according to the FTC.
The Commission note in its lawsuit that Facebook is the most dominant personal social networking service worldwide. It "has monopoly power" in the personal social networking services market. The company's market dominance allowed it to generate staggering revenues of more than $70 billion and profits of over $18.5 billion, last year alone.
In a statement, FTC Bureau of Competition Director Ian Conner said, "Personal social networking is central to the lives of millions of Americans. Facebook's actions to entrench and maintain its monopoly deny consumers the benefits of competition. Our aim is to roll back Facebook's anticompetitive conduct and restore competition so that innovation and free competition can thrive."
The FTC is asking the U.S. District Court for the District of Columbia to grant a permanent injunction against Facebook. It is also asking the court to require the social network giant to divest assets including Instagram and WhatsApp, prohibit it from imposing anticompetitive conditions on software developers; and require Facebook to seek prior notice and approval for future mergers and acquisitions.
The multistate coalition's lawsuit accused Facebook of predatory practices
In the multistate coalition's complaint, Attorney General James and her colleague alleged that Facebook engaged in predatory practices to maintain its monopoly.
The social network giant allegedly "illegally acquired competitors and cut services to smaller threats. As a result, it lessened users from the benefits of competition and privacy protections.
In a statement, Attorney General James, said, "For nearly a decade, Facebook has used its dominance and monopoly power to crush smaller rivals and snuff out competition, all at the expense of everyday users."
"Facebook used its power to suppress competition so it could take advantage of users and make billions by converting personal data into a cash cow. Almost every state in this nation has joined this bipartisan lawsuit because Facebook's efforts to dominate the market were as illegal as they were harmful. Today's suit should send a clear message to Facebook and every other company that any efforts to stifle competition, reduce innovation, or cut privacy protections will be met with the full force of our offices," she added.
—————————————-
Have a story you want USA Herald to cover? Submit a tip here and if we think it's newsworthy, we'll follow up on it.
Want to contribute a story? We also accept article submissions – check out our writer's guidelines here.