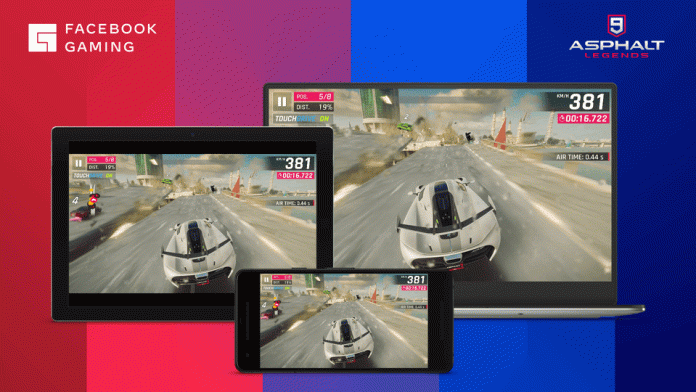 Far from being hesitant to follow leading trends, Facebook launched its own cloud-based gaming service in an effort to compete against tech giants Google, Microsoft, and Amazon.
"Today we're announcing that Facebook Gaming has launched several cloud-streamed games in the Facebook app and on browser — playable instantly, with no downloads required," said Facebook vice president of play, Jason Rubin.
Facebook is offering its cloud games for free
Rather than offer users a standard subscription service, Facebook has cut out all expenses for gamers by offering access to its cloud library for free. The usual rate runs between $5-$15 per month. In this case, the social network is certainly the last major player to find a seat at the table; both Sony and Nvidia have offered cloud gaming services for quite some time.
As of April, Sony's cloud gaming service boasts 2.2 million paid subscribers. Nevada too has close to 4 million paid and free subscribers utilizing its cloud gaming services. That said, cloud gaming is far from a goldmine and has struggled to generate traction due to a lack of high-profile titles to draw users in.
A prime example of this being Google's Stadia, a subscription cloud gaming service that allows users to purchase titles for $60 and utilize them through a Google Chrome browser, which has failed to generate significant results. Conversely, Microsoft has launched Project xCloud and plans to roll it in with the 'Xbox Game Pass Ultimate' service, giving subscribers unparalleled access to hundreds of titles.
Facebook is dipping its toes into the cloud gaming space with the release of six titles including Asphalt 9: Legends, by Gameloft; Mobile Legends: Adventure by Moonton; PGA TOUR Golf Shootout by Concrete Software, Inc.; Solitaire: Arthur's Tale by Qublix Games; and WWE SuperCard by 2K.
The social network giant said it will add Dirt Bike Unchained by Red Bull in the coming weeks.
Users can stream the titles from the Facebook Android app or its desktop version.
Going back to its roots
"Cloud gaming helps shed the technical limitations of our past while bringing us back to our roots at the same time. Facebook has always been about delivering games that are free, social, and accessible to as many people as possible," said Rubin.
According to him, there are already 200,000 people playing the company's cloud-streamed games in limited regions.
The next few months will be crucial for Facebook's cloud gaming program. It certainly remains to be seen whether the company will be able to generate a strong enough following for its cloud games. History suggests it might be a bit more difficult than Facebook imagines.
Another big question mark remains for Facebook; will Apple allow the social network giant's cloud-steamed games on iOS? Apple reportedly rejected Microsoft's cloud gaming app from being featured in the Apple store in August.
—————————————-
Have a story you want USA Herald to cover? Submit a tip here and if we think it's newsworthy, we'll follow up on it.
Want to contribute a story? We also accept article submissions – check out our writer's guidelines here.