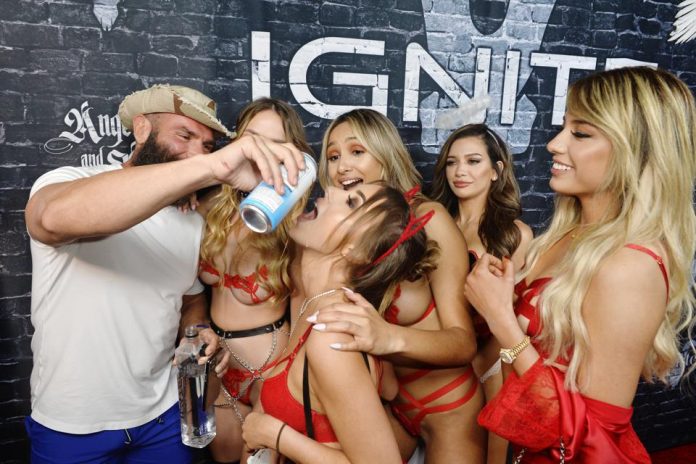 Dan Bilzerian and Ignite International Ltd. have been in the spotlight as of late following rumors and financial reports that the company was on the verge of bankruptcy.
Bilzerian is a popular Instagrammer and professional poker player. He is a venture capitalist and the founder, chairman, and chief executive office of Ignite. Given the current financial situation of his company, his followers are wondering what will be his next move to save it from getting bankrupt.
The latest press statement from Ignite reveals that Bilzerian plans to acquire 50,000 proportionate voting shares of the company "for an aggregate subscription of CA$5 million." In addition, Bilzerian will settle CA$20 million of convertible debentures with an outside creditor. In the end, Ignite will grant Bilzerian another 200,000 proportionate voting shares in exchange for settling the debt.
"As we announced last week, we project Ignite to have a profitable fourth quarter and I am very much looking forward to seeing what the Company can do in 2021 when it should be operating on all cylinders", Bilzerian said. "The new management team is excited to show what it can do in the fourth quarter this year and next year."
Not one to shy away from criticism, Bilzerian attacked journalists on social media, calling out reporters on waiting for an Ignite bankruptcy with bated breath. If the reports are true that Bilzerian will dig Ignite out of bankruptcy, then the aforementioned reporters will certainly be disappointed.
All the dumb ass journalists patiently waiting for Ignite to go bankrupt pic.twitter.com/pTm4s5H78p

— Dan Bilzerian (@DanBilzerian) October 20, 2020
According to the newly released financial statements, Ignite has already LOST almost 100 Million USD since its creation.

A great businessman you've become, Dan!

I see Bankruptcy and then Prison in your future, just wait for it.

Bilzerian? More like BILLLLLLZERIAN.#TakingLs pic.twitter.com/qtIlfmGuto

— soy alvarito 🍅 (@alvarito8tweet) October 20, 2020
You and your company have gone downhill from the beginning. All hype but where was the delivery? Never seen ANY Ignite products for sale anywhere I've been.

— Simpson (@rdsimpson) October 20, 2020
Bilzerian's move to save Ignite suggests he has greater liquidity than was originally thought. For one, he has been surrounded by allegations of his lifestyle being wholly rented, which former Ignite president Curtis Heffernan alleges in a lawsuit set to tee off at the end of 2021.
I know 200k is probably a lot to a peasant like you, but I flipped a quarter with a buddy for 6 million

— Dan Bilzerian (@DanBilzerian) October 14, 2020
In the background, questions have begun to emerge on who is running the company behind the scenes. One running theory is Dan Bilzerian's father, Paul, a convicted fraudster and felon, is taking the helm of the ailing company behind the scenes. Whether this is indeed the case hasn't been confirmed.
These issues aside, it appears Bilzerian has the cash needed to resuscitate the company after a string of losses in 2020 and 2021. Will it be enough to save Ignite in the long run? Or will Bilzerian's cash infusion be for naught? It will certainly become clear in the coming weeks.
—————————————-
Have a story you want USA Herald to cover? Submit a tip here and if we think it's newsworthy, we'll follow up on it.
Want to contribute a story? We also accept article submissions – check out our writer's guidelines here.