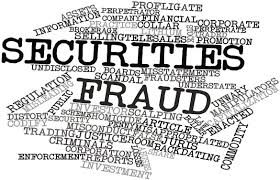 Day Trading – Oldest Trick in the Book?
A pair of Michigan men were charged by the Securities and Exchange Commission with fraud for their roles in an alleged fake accounts scheme. They used an alleged sham day-trading firm, Nonko Trading.
The SEC alleges that Jeffrey Goldman of West Bloomfield, Michigan, and Christopher Eikenberry of Birmingham, Michigan, participated in and profited from the scheme. The two men allegedly bilked Nonko's customers out of approximately $1.4 million.
Nonko marketed itself as a state-of-the-art platform for day-trading professionals. However, the SEC complaint alleges that Nonko only provided customers with training accounts that simulated actual trading.
In reality, they say Nonko team members pocketed customers' deposits. They then used the money for personal expenses and for Ponzi-like payments to customers who wanted to close their accounts.
According to the complaint, Nonko purposely targeted inexperienced traders and those with a history of trading losses. The proverbial "hook" used by Nonko offered liberal trading leverage, low trading commissions and low minimum deposit requirements.
Fake Accounts Scheme
"As alleged in our complaint, Goldman and Eikenberry actively concealed their involvement in the alleged fraud and took steps to evade U.S. broker-dealer registration requirements," said Joseph G. Sansone, chief of the SEC Enforcement Division's Market Abuse Unit. "But, behind the scenes, they were active and knowing participants in the scheme, which caused losses to more than 260 investors."
In a parallel action, the U.S. Attorney's Office for the District of New Jersey announced criminal charges against the two men.
The SEC also previously charged four other individuals and two entities in connection with the Nonko fraud. To date, two of the four individuals, Naris Chamroonrat and Adam Plumer, have settled the SEC's charges. Chamroonrat pleaded guilty in a parallel criminal case. The criminal charges against the two other individuals, Yaniv Avnon and Ran Armon, are pending.
The SEC complaint charged Goldman and Eikenberry with fraud and with aiding and abetting Nonko's fraud and broker-dealer registration violations. The SEC is seeking injunctions and the disgorgement of their allegedly ill-gotten gains, plus interest and penalties.