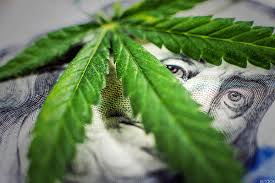 Marijuana-Related Investment Fund
A Texas-based investment fund and its founder were charged by the Securities and Exchange Commission for defrauding investors. The alleged fraud scheme involved empty promises of enormous returns in the cannabis business.
The SEC recently issued an alert to caution retail investors regarding marijuana-related securities offerings.
The SEC complaint alleges Greenview Investment Partners L.P. and its founder Michael Cone utilized misleading marketing materials to raise more than $3.3 million from investors. Allegedly, Cone hired a "boiler room" sales staff to make cold calls to investors, promising up to 24 percent annual returns from investments in Greenview.
Additionally, the SEC says Cone used an alias to conceal his prior criminal convictions. Not only that, he falsely told investors that he had a former agent from the U.S. Drug Enforcement Administration on staff.
Moreover, he claimed to have a long record of profitably investing millions of dollars in cannabis-related startups. However, the SEC alleges Greenview had virtually no track record at all. In fact, Greenview Investment Partners' sole investment of $400,000 was in a cannabis company that had not yet harvested a crop.