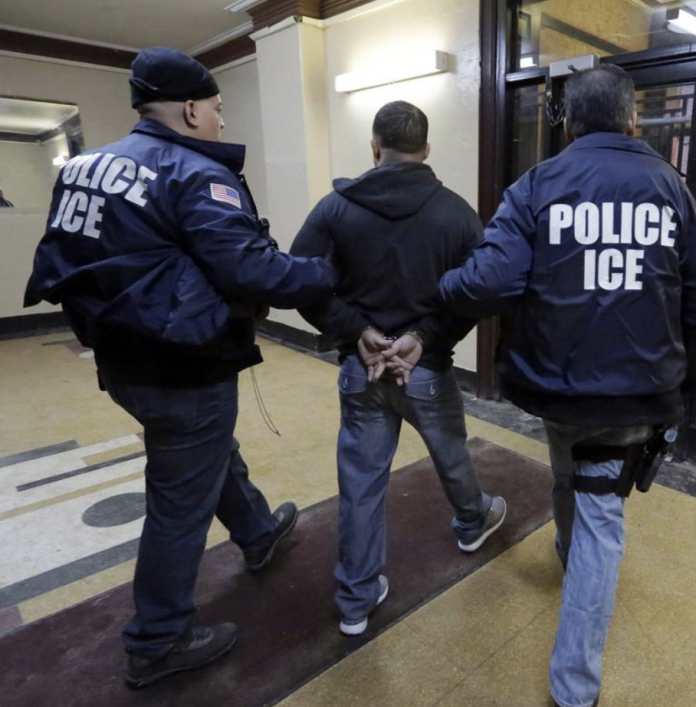 Yesterday, acting Immigration and Customs Enforcement (ICE) director Mark Morgan provided some insight on steps which the agency will take against illegal immigration.
According to Morgan, families are not immune from deportation if they unlawfully enter the United States.
Everything You Need to Know about Upcoming Policy
Morgan maintains that ICE is taking serious steps against illegal immigration. These measures include all offenders; the acting director says that no offender is exempt.
In Morgan's own words:
"The mindset is no one is exempted. You're either in violation of the law or not, and we take it from there. That will include families. I don't think you want the director of ICE exempting a demographic that is in violation of our immigration laws based on my own political, personal ideology or moral stance."
Within the first 50% of the 2019 fiscal year, families who unlawfully entered the states have surged by six times. Moreover, ICE maintains that their resources are strained due to the massive amounts of individuals who they are taking into custody.
Morgan also shared additional details about what lies ahead for those who work along the Southern border:
"We're anticipating a million [illegal immigrants] this year, but we're going to allow 65% of those individuals into the interior of the United States."
Controversy Regarding Illegal Immigration
Illegal immigration maintains as a highly controversial, divisive subject matter. Many conservatives and others on the right-wing view illegal entry into the United States as problematic. Americans who lean right of center are also likelier to favor merit-based immigration.
Merit-based immigration is a measure which Democrats have censured as racist. The left-wing generally places more focused on why illegal immigrants enter the country unlawfully, as opposed to the crime itself. Democrats also support amnesty and a path to citizenship for illegal immigrants who are already in America.
Over the past year, Democrats have called for the abolition of ICE. This prompted massive backlash from Republicans and conservatives. Those who favor ICE note the role which the organization plays in enforcing immigration laws.
As the 2020 presidential election heats up, both sides will likely weigh in on immigration matters.