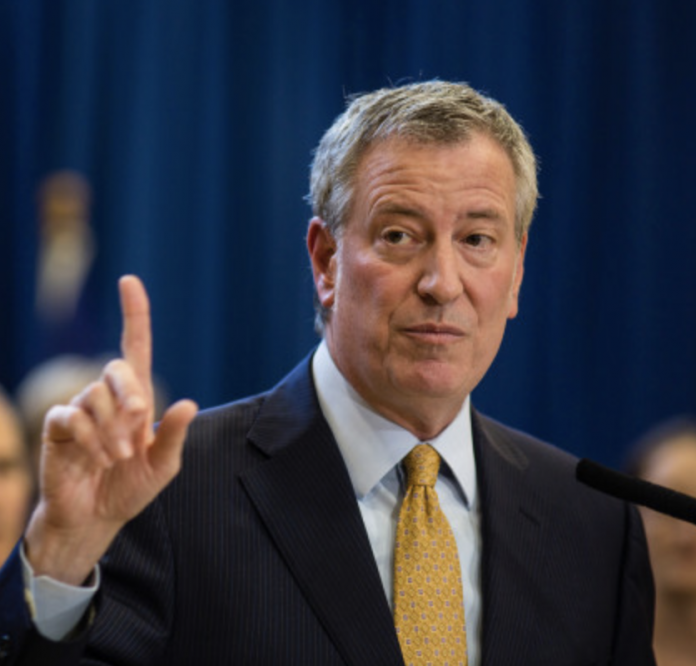 2020 Democrat candidate Bill De Blasio attended a press conference in Brooklyn, New York yesterday.
The subject of the press conference revolved around hate crime surges in New York City. Furthermore, the presidential hopeful shared some thoughts about who he believes bears responsibility for the aforementioned hate crimes.
What Does De Blasio Think about Hate Crime Surges?
According to De Blasio, right-wingers in America are responsible for surges of hate crimes. By his own admission, the candidate does not believe that the left-wing has any culpability in the existence of anti-Semitism.
In De Blasio's own words:
"I think the ideological movement that is anti-Semitic is the right-wing movement. I want to be very, very clear, the violent threat, the threat that is ideological is very much from the right."
The candidate's comments attracted bipartisan criticism. Even New York Democrat Chaim Deutsch stated that he disagrees with De Blasio's take on anti-Semitism.
Anti-Semitism from the Left-Wing
The objective facts do not support Bill De Blasio's belief that only the right-wing is tied to anti-Semitism. While the radical, far-right shared links to anti-Semitism, the left-wing is far from innocent. One only needs to take a look at the freshmen House Democrats who began serving earlier this year.
Rep. Ilhan Omar has made the news for her habitual anti-Semitic comments. The congresswoman generated bipartisan backlash after claiming that American politicians are paid to support Israel.
Rashida Tlaib, another freshmen congresswoman, landed in hot water after troubling declarations about the Holocaust. In May, Tlaib appeared on the Skullduggery podcast; the congresswoman then went on to state that she experiences a "calming feeling" when she thinks of the Holocaust.
After much pressure, Omar offered a very lackluster apology for her anti-Semitic tweets. Tlaib, however, doubled down on her statements when called out. The congresswoman also managed to get support from Democrats when she faced criticism.
Going Forward
It's unclear if De Blasio forgot about the comments from Omar and Tlaib when he stated that anti-Semitism is only on the right-wing. Faulting the entire right-wing for hate crimes may prove to be problematic for De Blasio later down the line; he is currently running for president and will have to attempt to reach right-wing voters if he wishes to beat President Trump in a general election.