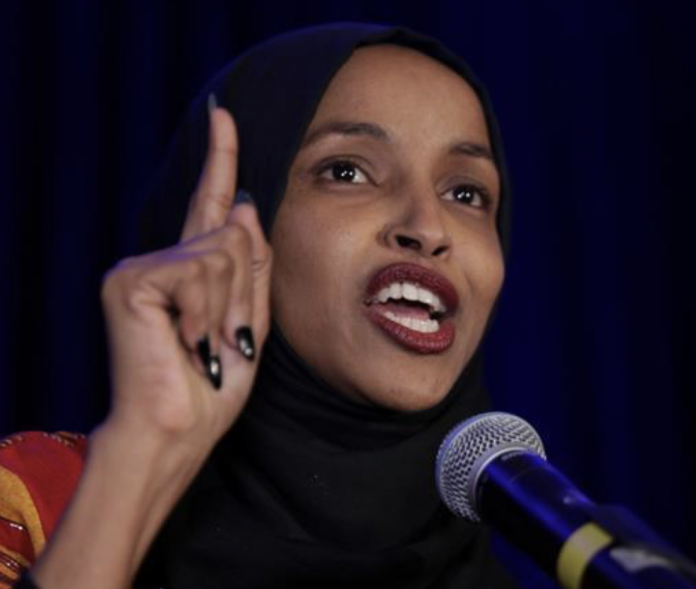 Democratic Rep. Ilhan Omar is currently facing bipartisan censure following a series of anti-Semitic tweets.
Reviewing Omar's Tweets
Last night, Omar took to Twitter and accused the American Israel Public Affairs Committee (AIPAC) of buying off United States politicians in order to garner their support.
It's all about the Benjamins baby 🎶 https://t.co/KatcXJnZLV

— Ilhan Omar (@IlhanMN) February 10, 2019
AIPAC! https://t.co/UdzaFUEfrh

— Ilhan Omar (@IlhanMN) February 11, 2019
Of course, it goes without saying that neither of the above tweets went over very well. Public figures on both sides of the aisle criticized Omar and noted the anti-Semitic suggestions of her remarks. The deservedly strong backlash from Republicans and Democrats alike subsequently prompted Omar to issue an apology via Twitter:
Listening and learning, but standing strong 💪🏽 pic.twitter.com/7TSroSf8h1

— Ilhan Omar (@IlhanMN) February 11, 2019
Sunday does not mark Omar's first time of coming under fire for anti-Semitic commentary. In 2012, she went after Israel and also called upon "Allah" to "awaken" the world to Israel's "evil doings." Of course, similarly to her most recent anti-Semitic post, Omar had to issue an apology afterward.
"It's now apparent to me that I spent lots of energy putting my 2012 tweet in context and little energy is disavowing the anti-semitic trope I unknowingly used, which is unfortunate and offensive."
More on Rep. Ilhan Omar
Omar is one of several newly-elected Congress members to stir up controversy. The aforementioned anti-Semitic tweets are not the only cause of concern for countless Americans. The House Democrat has additionally rallied for the defunding of the Department of Homeland Security (DHS).
As many Americans know, the DHS plays a very critical role in the United States of America. The DHS provides funding for the Secret Service, Transportation Safety Administration, Coast Guard, and Federal Emergency Management Agency. However, Omar still called for "not one dollar" to go to the DHS.
When Democrats stood our ground last month, we proved that Individual 1 does not have the public support to ram his hateful wall through Congress.

Let's stand firm: #Not1Dollar for DHS.

— Rep. Ilhan Omar (@Ilhan) February 8, 2019
Many conservatives and right-leaning Americans stated that Pelosi and Democrats' calls for Omar to apologize for her anti-Semitic remarks are not enough. Instead, various members of the right-wing claimed that Omar ought to be forced to resign for her statements. Thus far, none of the Democrat leaders have called for the resignation of Rep. Ilhan Omar.
Right-leaning Americans have also questioned the sincerity of Omar's apology. Many believe that she is not truly sorry and that she originally vocalized her true opinions of Jewish individuals and Israel.