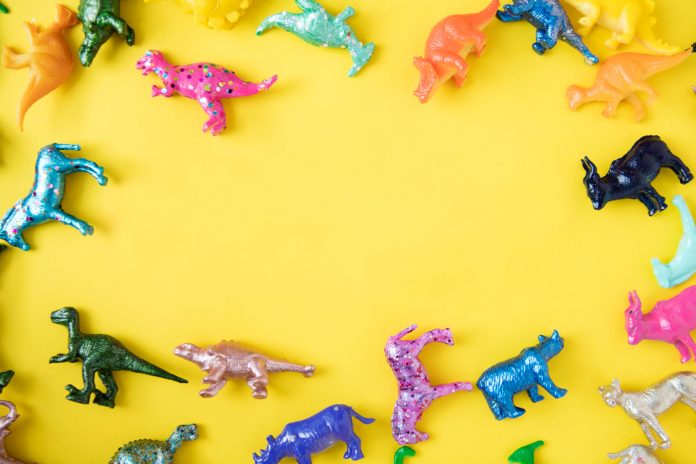 Geoffrey the Giraffe may not be dead! At least, that's what several former Toys R Us executives are suggesting.
After emerging from the fiery-bankruptcy of their former company, several executives toyed with the idea of incorporating a new company which would manage the intellectual property of Toys R Us. This includes the Toys R Us, Babies R Us, and Geoffrey the Giraffe names.
On January 20, these execs banded together and introduced their latest company Tru Kids which will manage these brands. The company is spearheaded by Richard Barry, the former chief merchandising officer of Toys R Us. Headquartered in Parsippany, New Jersey, Tru Kids consists of a number of employees from Babies R Us and Toys R Us. However, Richard Barry has already promised that this team will work together much better than the previous ones.
The company has already hired Yehuda Shmidman, former CEO of Sequential Brands, to serve as the vice chairman. Previously, Yehuda oversaw licensing of The Jessica Simpson Collection as well as Martha Stewart Living.
Although their overall business plan is still a work in progress, the newly-restructured Toys R Us is planning to re-enter the US toy market. Rebranded as Tru Kid, this new company is plotting a variety of options, including pop-up shops, stand-alone stores, and even partnerships with toy manufactures. Unsurprisingly, Tru Kids is also exploring a potential partnership with Amazon.
According to Richard Barry, the new president of Tru Kids, "The U.S. is the biggest toy market in the world… This is the place where the business began." As a result, Tru Kids is very interested in entering the market by Christmas 2019.
Barry has suggested that the overall vision will consist of growing the Toys R Us name throughout the United States while continuing to manage operations across the 900 global stores. As of 2018, these global stores had generated more than $3 billion retail sales, making them a strong foundation to establish their company.
However, there are a number of pitfalls that Tru Kids will need to work to avoid. Unlike the previous Toys R Us, Tru Kids will need to embrace investing in online stores, digital strategies, and the customers' experience.
In order to be successful, Tru Kids will need to win over toymakers who soured on them after the bankruptcy. Overall, it is sure to be a long, tough journey, but here's hoping that Geoffrey will live again.