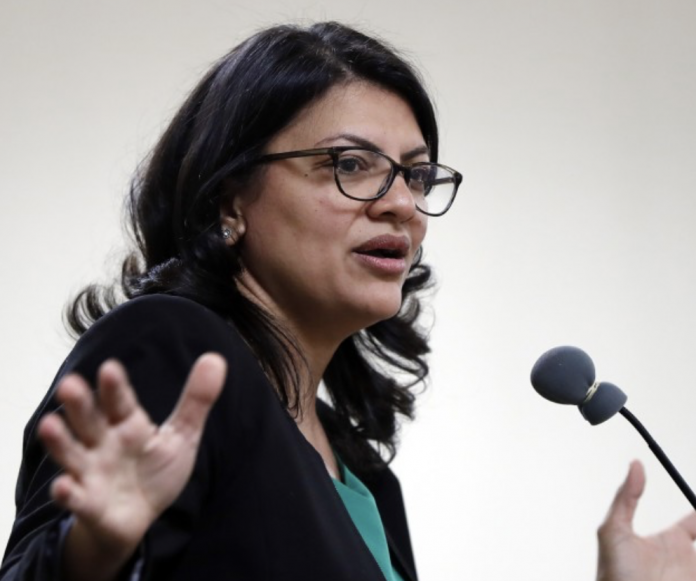 Another freshman Democrat congresswoman is in the news for controversial, anti-Semitic remarks.
The backlash against Rep. Rashida Tlaib remains ongoing in the wake of her alarming statements regarding the Holocaust.
Everything You Need to Know
On Saturday, Tlaib appeared on a Skullduggery podcast; the congresswoman subsequently provided insight into how she feels about the Holocaust.
In Tlaib's own words:
"There's always kind of a calming feeling I tell folks when I think of the Holocaust, and the tragedy of the Holocaust, and the fact that it was my ancestors, Palestinians — who lost their land, and some lost their lives their livelihood, their human dignity, their existence in many ways — have been wiped out, and some people's passports."
She then followed up by alleging that "all of it was in the name of trying to create a safe haven for Jews."
A Pattern of Anti-Semitic Comments Amongst Freshmen Democrats
None of the aforementioned statements sat well with many Americans who viewed Tlaib's commentary as both insensitive and inaccurate. Furthermore, Tlaib is not the only newly elected Congressional Democrat to land in hot water for anti-Semitic statements; Rep. Ilhan Omar attracted censure in recent weeks after describing 9/11 as "some people did something" and also claiming that U.S. politicians receive payments to support Israel.
Many Republicans slammed Tlaib for describing the Holocaust as something which gives her a "calming feeling."
In a statement, GOP Whip Steve Scalise noted the pattern of anti-Semitism amongst freshmen Democrats and urged House Speaker Nancy Pelosi to act accordingly.
"This is far from the first display of heinous anti-Semitic comments coming from Democrat House members this year, and it's clear this is now the norm for their caucus. It's long past time for Speaker Pelosi to take swift action and make it clear that these vile comments have no place in Congress."
However, Speaker Pelosi doesn't seem to believe that Rep. Tlaib's remarks crossed a line. As a matter of fact, the House Speaker admonished Republicans for "misrepresenting" the congresswoman's remarks.
Republicans' desperate attempts to smear @RepRashida & misrepresent her comments are outrageous. President @realDonaldTrump & House GOP should apologize to Rep. Tlaib & the American people for their gross misrepresentations.

— Nancy Pelosi (@SpeakerPelosi) May 13, 2019
Tlaib's statements on the Skullduggery podcast prompted a response from President Trump also; via Twitter, the president rhetorically asked how people would react if he made the exact same statements as the congresswoman.
Democrat Rep. Tlaib is being slammed for her horrible and highly insensitive statement on the Holocaust. She obviously has tremendous hatred of Israel and the Jewish people. Can you imagine what would happen if I ever said what she said, and says?

— Donald J. Trump (@realDonaldTrump) May 13, 2019
Response from Rashida Tlaib
Instead of apologizing for her statements about the Holocaust, Tlaib has doubled down. Hours ago, the congresswoman slammed President Trump and other Republicans who censured her remarks about how "calming" talks of the Holocaust are for her.
Yet another lie by the biggest liar ever to occupy the White House. Instead of uniting this nation and putting forth solutions on policy issues that are impacting Americans every day, this President has failed this nation once again by using hateful rhetoric to further divide us. pic.twitter.com/btLJGOznU3

— Congresswoman Rashida Tlaib (@RepRashida) May 13, 2019