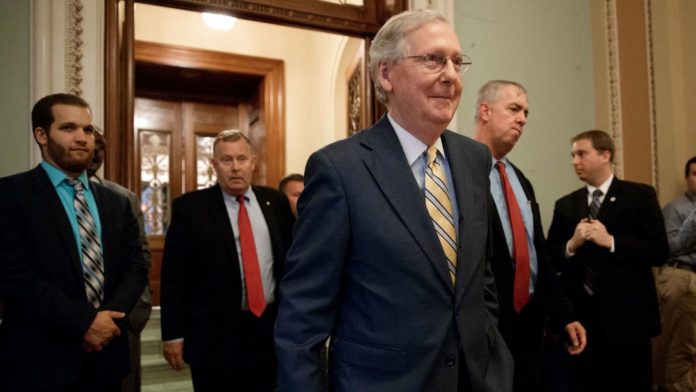 Republican senators voiced out their opposition to President Donald Trump's plan to impose new tariffs on Mexico, during a private lunch with White House and Department of Justice (DOJ) officials on Tuesday.
A person who was present at the lunch told CNN that a number of GOP senators stood and expressed their position that Trump's decision was unwise. They insisted that the President should brief them first before making any declaration regarding the matter.
Last week, Senate Republicans were blindsided when the President tweeted his threat to implement a 5 percent tariff on all U.S. imports from Mexico starting June 10 and will gradually increase until the illegal immigration stops.
On June 10th, the United States will impose a 5% Tariff on all goods coming into our Country from Mexico, until such time as illegal migrants coming through Mexico, and into our Country, STOP. The Tariff will gradually increase until the Illegal Immigration problem is remedied,..

— Donald J. Trump (@realDonaldTrump) May 30, 2019
In another tweet, Trump said Mexico has been an "abuser of the United States, taking but never giving…for decades." He added that tariffs will bring back jobs into the U.S.
….Coyotes and Illegal Immigrants, which they can do very easily, or our many companies and jobs that have been foolishly allowed to move South of the Border, will be brought back into the United States through taxation (Tariffs). America has had enough!

— Donald J. Trump (@realDonaldTrump) June 2, 2019
Republican senators warn of another disapproval resolution over tariffs
On Tuesday, Senate Majority Leader Mitch McConnell (R-KY) said, "There is not much support in my conference for tariffs — that's for sure."