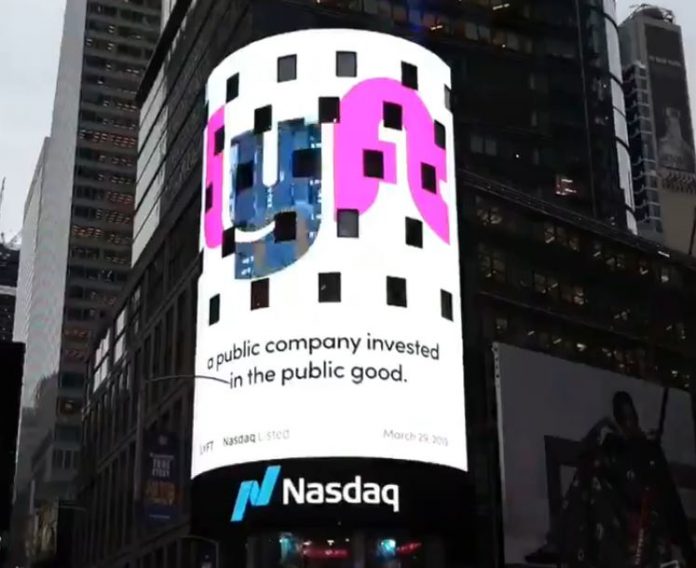 The shares of Lyft (NASDAQ: LYFT) traded above its initial public offering (IPO) price after a famous short-seller warns of betting against it.
On Friday, the stock price of Lyft closed $74.45 per share, up by 3.40 percent. During its trading debut last week, the ride-sharing company's stock climbed 9 percent. However, it declined 12 percent on the second day of its trading.
Activist short-seller Andrew Left of Citron Research is bullish on Lyft shares and disclosed that his firm increased its stake in the ride-sharing company. He called those betting against it "amateur shorts."
In a note to clients, Mr. Left wrote, "Shorting disruptive companies that dominate a megatrend simply because they lose money is a sure way to go broke."
Since its inception, Lyft has been losing money even if its revenue is increasing every year. Last year, the ride-sharing company reported a net loss of $911 million and revenue of $2.1 billion.
Mr. Left gave five reasons why he is long on Lyft. First, he explained that the ride-sharing company is a compounder. Its active riders grew more than five times to 18.6 million in the fourth quarter of 2016. The percentage of 18-year-olds using ride-sharing is exponentially higher than the percentage of 70-year-olds using the service.
He observed that there are 13 million people between ages 15 to 17 years old in the United States. There will be more than 73 million who will turn 18 and use Lyft to get around over the next 17 years.
Second, Lyft has an upward sloping cohort curves. He compares the ride-sharing company to Amazon and Alibaba—it in "rare class of business." According to him, "Businesses like Lyft and Amazon save life's most precious commodity, time, and therefore have the greatest pricing power as well." People use the service more frequently over time.
Third, the famous short-seller said the "trend is real…millennials are forgoing car ownership for ride sharing." He added, "This is a way of life that is saving people time and ensuring safety. Ridesharing is not a fad… it is a megatrend."
Fourth, Lyft's valuation at $120 billion is massive discount compared to Uber, which is valued six times, despite the fact that it is rapidly taking market share from its rival.
Fifth, Mr. Left e noted Lyft's "blue sky narratives." It "can tell the story of autonomous driving and the future of margins." He concluded, More importantly, what Citron believes will be the future of ride sharing is a subscription model that if executed properly is the ultimate blue sky."