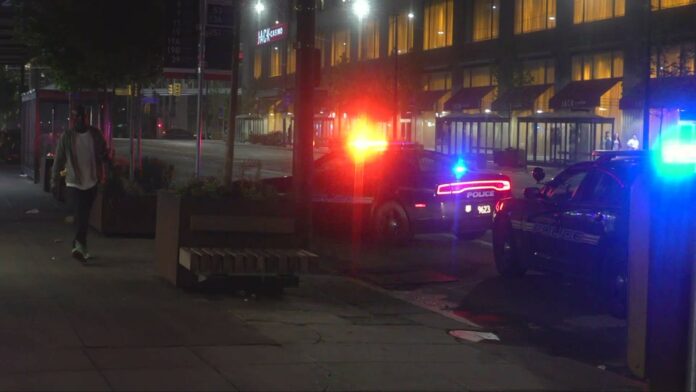 The normally peaceful scenery of downtown Cleveland turned grim early Monday morning, as police investigated an alarming shooting downtown Cleveland near Progressive Field, a favored spot among locals and tourists alike.
A violent tableau was set at the intersection of East 9th Street and Bolivar Road, painting an eerie contrast to the everyday hustle and bustle of this vibrant area.
Shooting Downtown Cleveland : Victim Identified, Crime Scene Revealed
In the midst of the morning's unfolding chaos, the Cuyahoga County Medical Examiner was able to identify the shooting victim as Anthony Blackwell, a 24-year-old Cleveland native.
His lifeless body was discovered inside a black sedan, as if frozen in a chilling tableau on the bustling streets of downtown Cleveland.
The sedan, akin to a bullet-riddled artifact of urban warfare, was found by Cleveland police officers just before 1 a.m. It was parked haphazardly on the sidewalk, as if abandoned in a rush.
A closer inspection revealed a chilling sight: Blackwell, unresponsive in the driver seat.
 Unresolved Mysteries and Disturbing Findings
The shooting downtown Cleveland had transformed the scene into a horrifying puzzle for investigators.