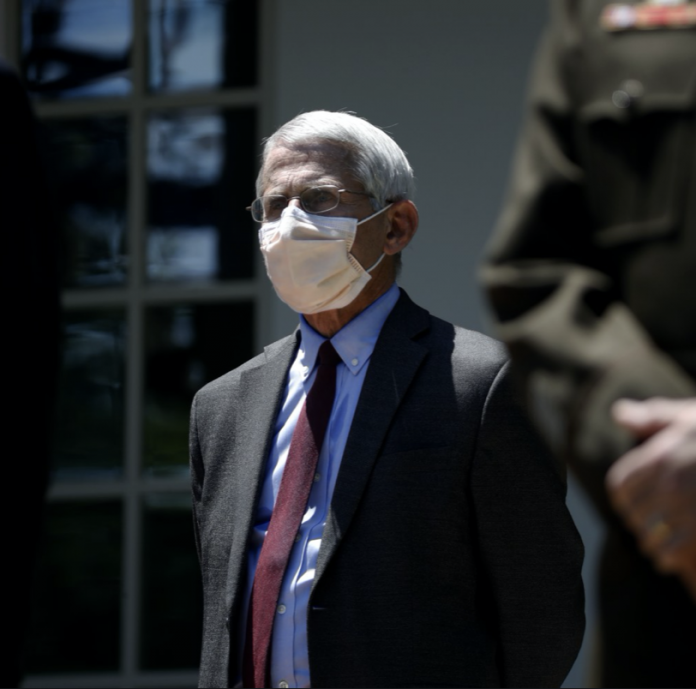 The presence of coronavirus has added new layers to various political and social controversies across the nation.
Medical experts and other professionals maintain that coronavirus transmission and fatality rates are disproportionally impacting black communities and communities of color. This analysis has subsequently engendered questions about why non-white communities are allegedly facing higher rates of COVID-19.
According to Dr. Anthony Fauci, the answer to these questions is "institutional racism." The notion of racism supposedly being ingrained in U.S. society is a talking point that commonly comes from the political left. Nevertheless, this is the claim Fauci made during Tuesday's House Energy and Commerce Committee conference.
Fauci on coronavirus and "institutional racism"
When speaking before the House Energy and Commerce Committee, Fauci made his thoughts quite clear. The doctor asserted that the black community has experienced racism for extensive periods of time; then, he went on to claim that social and economic factors contribute to higher rates of COVID-19 in communities of color.
"The answer is yes": Fauci says he considers institutional racism to be a contributing factor to the disproportionate coronavirus death toll for black Americans https://t.co/ucYEPg3Uc3 pic.twitter.com/8FkeIGr0w8

— CBS News (@CBSNews) June 23, 2020
Per Fauci's comments, occupations held by many minorities don't allow for work via computers or telework.
The doctor didn't cite any data to support these claims; however, he did note that pre-existing health issues in black communities are also contributing factors in higher rates of COVID-19 transmission. Some health issues cited by Fauci included hypertension, obesity, and diabetes.
Testing for coronavirus in America
Additional remarks made before the House Energy and Commerce Committee pertained to COVID-19 testing. During his commentary, Fauci stated that America must continue to increase testing for coronavirus.
In stating that "more testing, not less" will follow, the doctor also expressed support for higher levels of contact tracing. Contact tracing is a common form of monitoring and finding individuals who may have come into contact with coronavirus-positive individuals.
In Fauci's own words:
"I know for sure, and to my knowledge, none of us [were] told to slow down on testing. That just is a fact. In fact, we will be doing more testing."
In recent months, the United States has considerably increased both access to coronavirus testing and the affordability of said tests. Some Americans, including the president, have noted that increased testing can often create the appearance of more positive cases of COVID-19.