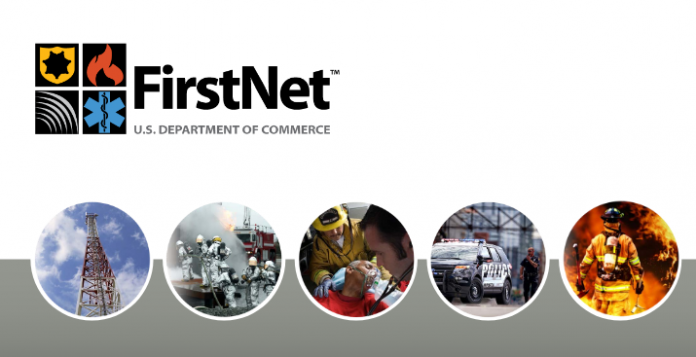 The Federal Bureau of Investigation (FBI) expanded its use of FirstNet in a $92 million agreement with AT&T. The deal adds additional mobility capabilities for over 14,000 public service agencies and first responders.
FirstNet is a nationwide, high-speed broadband platform for the exclusive use of the public safety community. It gives priority to the access of law enforcement agencies like the DOD and FBI to voice and data spectrum uses in an emergency.
The FBI signed the agreement with AT&T.  It is the biggest commitment of any government agency to FirstNet. Compatible devices include smartphones, tablets, and modems.
In a statement last week, FirstNet Authority CEO Ed Parkinson said, "FirstNet was built with and for all of the public safety – including our federal first responders. We are pleased to see the [Department of Justice] expand its use of the network platform to connect more agencies within the law enforcement community."
The expansion of the project is expected to take 5 years to complete and should be finished in 2025. Despite the COVID-19 pandemic, it is on-schedule and on-budget so far.
911 Commission established original Firstnet
The final recommendations of the  9/11 Commission called for enabling a single, interoperable network for public safety. In the years since the report was issued, many public safety organizations have lobbied Congress to make this a reality. 
The 2012  Congress established the First Responder Network Authority also known as FirstNet.
The FirstNet is "for public safety by public safety," and consults with local, states, territories, tribal and federal public safety agencies.
The contract is part of the Fourth Estate Network Optimization (4ENO) initiative from the Defense Information Services Agency. And it will be a single-award deal to consolidate the networks of 22 non-warfighting agencies in the Department of Defense (DoD). 
Over 14,000 agencies on-board
In addition to the FBI, other DOJ agencies using FirstNet include the Antitrust Division, U.S. Marshals Service Drug Enforcement Administration, U.S. Attorneys Office, U.S. Marshals Service, and the Bureau of Alcohol, Tobacco, Firearms, and Explosives. 
The FBI's expanded agreement allows any agency to expand its use of FirstNet and all agencies that are not signed on are free to begin to use the services.
ATF was the first agency to adopt FirstNet in 2018. They signed on with 4,800 users. AT&T built the network in a public-private partnership. 
As of Sept. 30, 2020, more than 14,000 public service agencies already subscribed to the system. 
—————————————-
Have a story you want USA Herald to cover? Submit a tip here and if we think it's newsworthy, we'll follow up on it.
Want to contribute a story? We also accept article submissions – check out our writer's guidelines here.