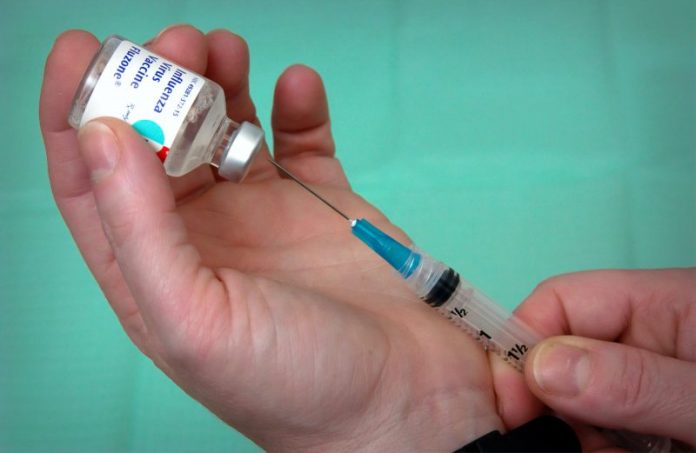 Amid the discovery of the new 70% more contagious COVID-19 strain, many questions are posed about the current vaccine efficacy against it.
The United Kingdom's Prime Minister Boris Johnson imposed a Tier 4 lockdown on many cities and banned travel from London and surrounding areas.  Travel is also prohibited in countries within the U.K. including England, Scotland, Wales, and Northern Ireland.
On Sunday, the British Health Secretary Matt Hancock said this new COVID-19 strain is "out of control," civilians should be cautious, and take all the required precautions to stay safe during Christmas.
The United States, Germany, Italy, Belgium, France, Italy, and many other countries banned flights coming from the UK to prevent the spread of the new COVID-19 strain.
Scientists can easily track the genetic fingerprint of the new COVID-19 strain
The variant is a change in the genetic structure of the virus. Since all viruses mutate over time, the appearance of the new COVID-19 strain is not unusual. Scientists found that this variant carries a specific genetic fingerprint that allows them to track it easily.
England's chief medical officer Chris Whitty said that "this particular variant contains 23 different changes." He found the number of changes unusual, making the variant 70% more infectious and transmissible.
British Chief Scientific Adviser Patrick Vallance added, "Given that we're entering a period of inevitable mixing, I think there will be some increases in numbers over the next few weeks." 
According to Public Health England (PHE), based on backward tracing using genetic evidence, the new COVID-19 variant originated in southeast England in September.
"The increase in cases linked to the new variant first came to light in late November when PHE was investigating why infection rates in Kent [in southeast England] were not falling despite national restrictions. We then discovered a cluster linked to this variant spreading rapidly into London and Essex."
The  World Health Organization (WHO) confirmed that the new COVID-19 variant already spread. It's been found in Belgium, Denmark, The Netherlands, and Australia.
However, there is no data about how deadly the new coronavirus strain can be. In fact, the transmissibility can actually decrease its mortality rates.
Finally, England's chief medical officer Chris Whitty said on Saturday that the available vaccines should still work against the new COVID-19 strain.
—————————————-
Have a story you want USA Herald to cover? Submit a tip here and if we think it's newsworthy, we'll follow up on it.
Want to contribute a story? We also accept article submissions – check out our writer's guidelines here.