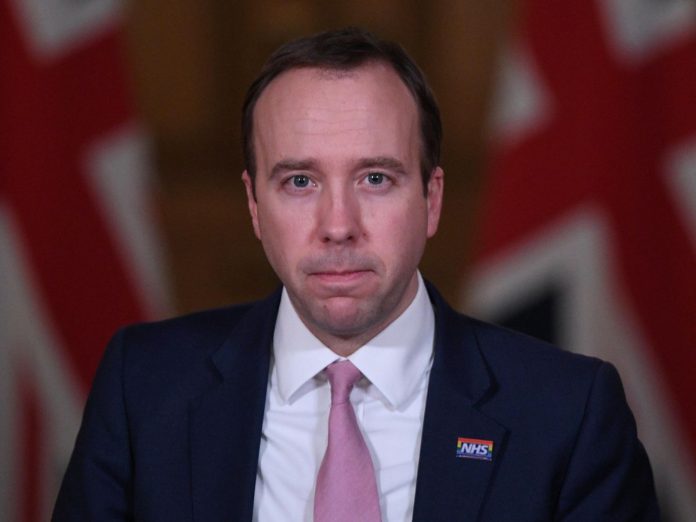 The United Kingdom Health Secretary Matt Hancock said a new mutant COVID-19 variant is out of control. The newly-discovered coronavirus strain is 70% more infectious and is widely spreading in the U.K., except Northern Ireland.
The new mutant CVID-19 variant was found in a patient in September, with full genome sequencing being returned in October.
Dr. Susan Hopkins from Public Health England told sky news: "The variant – named VUI-202012/01 – has a "very clear genetic makeup that we can follow"
Other countries are also being infected: "Similar strains have been detected in Denmark and Australia, and there are other variants that look very similar to this that have been detected in South Africa, in the Netherlands and other countries," Dr. Hopkins added.
According to Dr.Hopkins, the mutant virus is more transmissible than other variants in circulation, and after detailed clinical, behavioral, and epidemiological investigations, researchers found whole-genome sequencing.
On Friday 11 December, the government was alerted so they can take stricter measures to stop the spread and try to further understand what is actually happening.
After comparing the new mutant COVID-19 variant with older strains currently in circulation, Public Health England in collaboration with Imperial College London found: "figure of 70% looks like a good one, but we don't have very good confidence intervals around that" Dr. Hopkins said.
Simultaneously, the latest data collected about the mutant suggests that it's responsible for 43% of new infections in South East, and 59% of new cases in the East of England, and 62% in London.
No Christmas in the UK
Mr. Hancock said that he has no choice but to act and that Christmas is canceled for millions of people, and the reason behind it is the increase in cases which will make it very difficult to control the variant while waiting for the vaccine.
"As of 8 a.m. yesterday, 350,000 people have been vaccinated. We plan by the end of the weekend to have something around the half-million mark." Mr. Hancock said
We're accelerating the roll-out of the #coronavirus vaccine, & I'm delighted that as of yesterday morning, 350,000 people have been vaccinated.

There's light at the end of the tunnel, but it's vital we suppress this virus to protect our NHS & save lives. pic.twitter.com/gSgbbV7sUf

— Matt Hancock (@MattHancock) December 20, 2020
On the other hand, Labor leader Sir Keir Starmer had another say about it, he accused both Boris Johnson and Mr. Hancock of negligence, indecision, and weak leadership which is costing lives and jobs.
—————————————-
Have a story you want USA Herald to cover? Submit a tip here and if we think it's newsworthy, we'll follow up on it.
Want to contribute a story? We also accept article submissions – check out our writer's guidelines here.