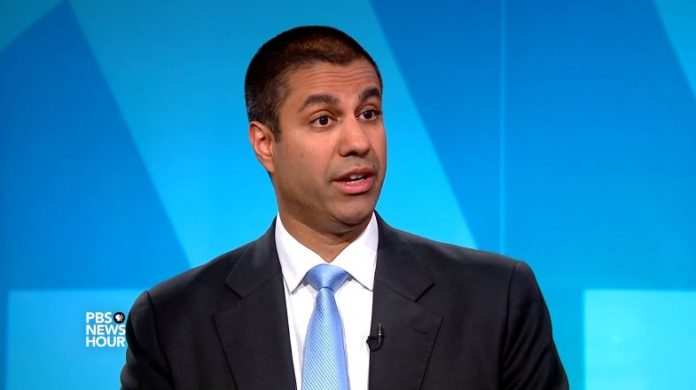 The Federal Communications Commission (FFC) plans to repeal the net neutrality rules, one of the signature policies of the Obama administration.
Under the net neutrality rules, internet services providers (ISPs) are prohibited from discriminating against certain websites and services. The internet must be open, fair, and competitive for all users, entrepreneurs, and businesses.
In a statement on Tuesday, FCC Chairman Ajit Pai circulated a draft of his Restoring Internet Freedom Order to his fellow Commissioners. According him, the "FCC bowed to pressure" from President Barack Obama in 2015 and approved net neutrality rules on the internet.
Additionally, Pai said "that decision was a mistake" because it stifled innovation and investment to expand broadband networks. The FCC chairman stated that his order "would abandon this failed approach." It would also "stop the federal government from micromanaging the internet."
Furthermore, Pai said his order would only require ISPs to be transparent about their practices. It would also allow FCC to return to policing the ISPs, protecting consumers, and promoting competition.
FCC Commissioners are scheduled to vote on Pai's draft order during the Open Meeting on December 14.
Reactions from FCC Commisioners
Following the circulation of Pai's draft order, his fellow Commissioners released separate statements regarding the matter.
Commissioner Brendan Carr expressed his support for the order. He explained that the internet flourished in the years prior to the implementation of net neutrality rules.
Commissioner Michael o'Reilly also supports the plan to reverse net neutrality rules. He shared the same view that the internet was vibrant before the regulations became effective.
On the other hand, Commissioner Jessica Rosenworcel said Pai's plan is "ridiculous and offensive to millions of Americans" using the internet. According to her, "Our Internet economy is the envy of the world because it is open to all. This proposal tears at the foundation of that openness. It hands broadband providers the power to decide what voices to amplify, which sites we can visit, what connections we can make, and what communities we create. It throttles access, stalls opportunity, and censors content."
Meanwhile, Commissioner Mignon I. Clyburn rejected Pai's proposal because it would give a greenlight to the largest ISPs to engage in anti-consumer practices.
Statements from businesses, net neutrality activist groups
On Tuesday, Verizon praised Pai's proposal to "restore the successful light-touch regulatory framework for internet services."  The company also promised that it will continue its strong support for net neutrality and open internet.
In a blog post, Comcast commended Pai's decision to release his order to the public three weeks before the scheduled vote on December 14. The company said it continue its commitment to customers. It "will not block, throttle, or discriminate against lawful content."
In a statement, Google expressed disappointment with Pai's plan. The tech giant said, "The FCC's net neutrality rules are working well for consumers."
Net neutrality activist groups such as Free Press Action Fund criticized Pai's decision and accused him of bidding for Verizon. They are planning to organize protests outside the company's stores across the country. Pai served as an associate general counsel at Verizon for two years.
Free Press Policy Director Matt Wood said Pai's proposal is "dangerous and wrong. The proposed rollback of Net Neutrality rules makes no sense. It ignores the will of people from across the political spectrum who overwhelmingly support these protections. It ignores the law and the courts, which have repeatedly upheld the 2015 Title II rules."