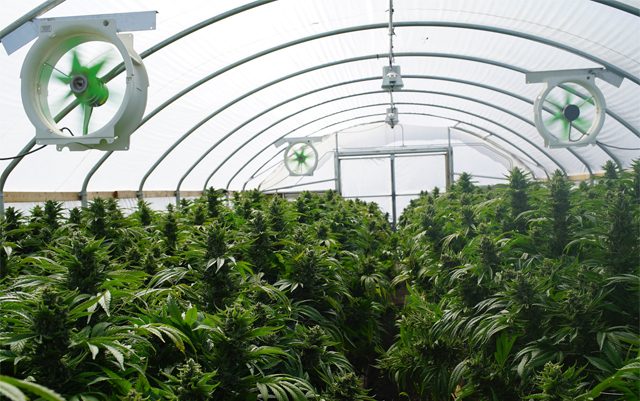 Back in 2014, Florida Voters elected to allow medical marijuana to be produced and prescribed within their state.
Apparently, the Florida Government has other plans.
In the latest legal challenge against the state government for failing to abide by its own laws, a Florida nursery claims that the Department of Health is dragging its feet with regards to issuing official licenses. By law, the Florida Government was supposed to issue at least 10 licenses by October – they've issued six to date.
The licenses would allow nurseries and treatment centers to grow, process and sell medical marijuana to patients suffering a multitude of conditions.
Bureaucrats have blamed the delay on litigation against the medical marijuana law.
The nursery, Bill's Nursery, and a man suffering from seizures named Michael Bowen claim that the Department of Health is purposefully blocking patients from receiving medical marijuana in Florida.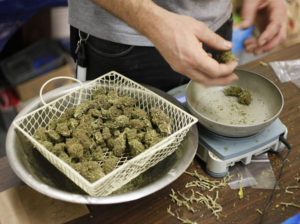 In an official statement, Bowen said:
"In cases like mine, medical marijuana is literally the only thing that can control my seizures and keep me alive, but the Florida Department of Health's inexcusable foot-dragging is keeping patients like me from getting safe, reliable access to these lifesaving treatments."
The Department of Health responded by saying that they're working 'diligently" to implement the new law. "We remain committed to moving this process forward," they said in an email obtained by the Associated Press, "and will do so in an expedient and thoughtful manner."
The law was passed to benefit patients who suffer from major neurological disorders, including epilepsy and multiple sclerosis. In addition, patients who are dying from cancer would be allowed to use marijuana treatments under "right-to-try" laws.
These provisions, signed by Governor Scott, require the state to designate several institutions as "dispensaries" in what was to be a gentle phase-in to full production. In 2016, the need for dispensaries was ratcheted up by voters who elected to expand eligibility for medical marijuana treatment to people suffering from a bevy other diseases, like ALS and Crohn's Disease.
Opponents of the state's execution of the law say that having so few dispensaries in the state will raise the price of marijuana treatment beyond the reach of many patients. Because the state is so large, transporting the marijuana to more rural areas of the state has also proven to be a problem. In addition, several local governments are against having marijuana nurseries in their counties.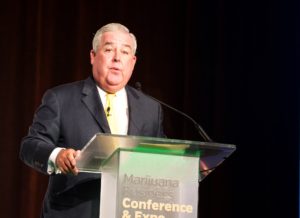 The campaign for medical marijuana amendments in Florida was led by infamous trial lawyer John Morgan of Morgan & Morgan. He continues to be the face of the movement, and has since sued the government over its interpretation of the law. In particular, Morgan crafted the amendment's language to allow for all forms of marijuana treatment, including smoking, which the state has deemed illegal.
Morgan has also been rumored to be considering bid for Florida Governor as the Democratic candidate. His entrance into the primary would be seen as a counter-establishment run against Democrats Gwen Graham and Andrew Gillum.
Florida is currently one of 39 states which allow marijuana in some form.