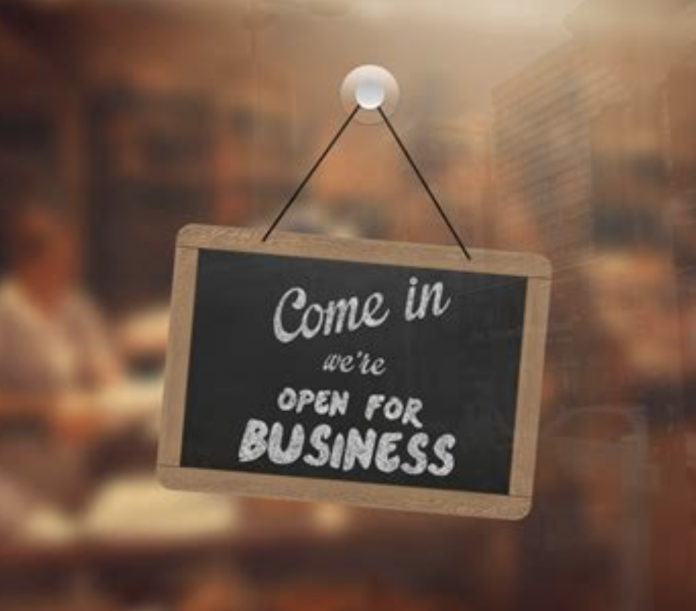 Coronavirus shutdowns devastated many small businesses in 2020.
Conservatives repeatedly warned against the dangers of the government locking down people and mandating them to shut their businesses; progressives, on the other hand, had no issues with small businesses being bullied into closure by the government. In fact, those on the left regularly opined that small business owners who protested to reopen their shops were "selfish."
Sadly, last year's lockdowns wiped out many small businesses for good. However, even the ones that managed to weather the lockdowns are not fully out of the woods. According to a new report, less than 7% of small businesses have recovered fully from COVID shutdowns.
The horrific impacts of lockdowns on small businesses
Per a survey conducted by Job Creators Network, only 6% of U.S. small businesses to suffer losses as a result of shutdowns have recovered. This means that 94% of entrepreneurs in America are still pushing to bootstrap their way out of the harm engendered by shutdowns.
However, in somewhat good news, 43% of business owners stated that they believe within six months, they will full recover from the COVID lockdowns' impacts.
Additional findings from Job Creators Network shows that many small business owners have reservations about the Biden administration. At this time, 42% of these entrepreneurs maintain that the president's policies on taxes and the economy will have detrimental impacts. Meanwhile, more than five of ten small business owners disagree with Biden's push to increase the corporate tax rate.
Elaine Parker, the chief communications officer for the Job Creators Network, also warns that unemployment benefits do directly impact small businesses. Parker maintains that restoring unemployment benefits to their pre-COVID rates will be critical to the recovery of small businesses.
Parker then described the benefits granted by Biden's American Rescue Plan as "overly-generous" and a contributing factor to people staying home, rather than looking for work.
The labor shortage crisis
Warnings from the Jobs Creator Network's chief communications officer should not be brushed aside. In fact, the ongoing labor shortage proves the accuracy of Parker's words.
Right now, countless businesses across the country have "help wanted" and "hiring" signs posted. However, with the government giving handouts, many folks have a stronger incentive to stay home and collect benefits, rather than actually work.
Republicans, for what it is worth, are doing their part to tackle the labor shortage crisis. This entails Republican states opting out of the extra unemployment benefits from the federal government. With an abundance of available jobs, the GOP aims to get folks back to work.
This, ultimately, will help small businesses; returns to the U.S. workforce will also benefit the economy at large. For many entrepreneurs, 2021 is either make or break.