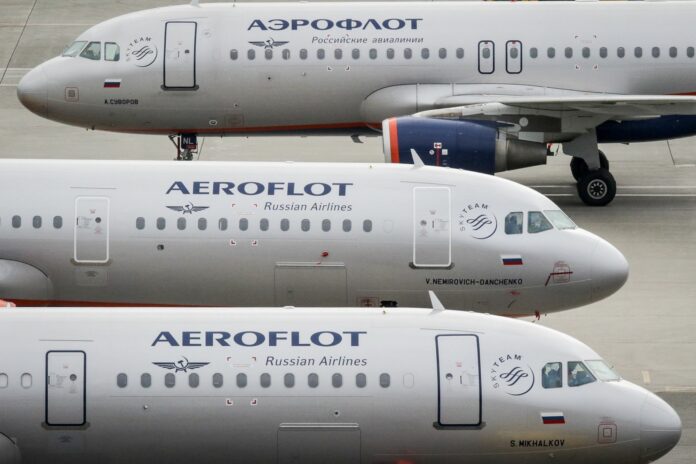 (USA Herald) — This is the case of AerCap Ireland Ltd. v. AIG Europe SA and another, in the High Court of Justice of England and Wales.
The battle for justice continues in London as insurer Fidelis fights to defend itself in a billion-dollar lawsuit brought by AerCap Ireland Ltd. The aircraft lessor is seeking to recover losses after over 100 of its planes were seized by Russia in response to western sanctions.
In a recent ruling, Judge Christopher Butcher of the High Court granted Fidelis permission to draft arguments against the potential $3.5 billion lawsuit, which aims to force insurers to pay out.
However, Fidelis faces a difficult task as it battles bad-faith allegations in the U.S. where contradictory conduct of defense is being used to increase the damages sought. Dominic Kendrick KC, counsel for Fidelis, told the court that the insurer had been denied the right to take part in the litigation and is entitled to its own representation by its own lawyers.
Fidelis is also being sued under both sections of the cover and could be on the hook for more than £200 million ($243 million).
The case pits AerCap against a group of insurers, led by AIG, that provided "all-risk" cover for the aircraft, insuring against risks excluding war, and another group led by Lloyd's of London, that covered war-related risks. Fidelis argued that it was being represented against its wishes by American International Group and Lloyd's Insurance Company.
Gavin Kealey KC, counsel for AIG, opposed Fidelis' application, stating that Fidelis was not in a unique position and that other insurers were also exposed to both policies. However, Kendrick countered that Fidelis should be allowed to produce its own defense and "be in charge of its own contractual fate and deal with that threat as it sees fit."
AerCap is trying to recover the value of 141 aircraft and 29 engines leased to Russian airlines that are now stuck in the country, as the lessor might ultimately be able to recover them. However, the insurers have argued that they do not have to pay out because the planes might be returned.
This high-stakes legal battle highlights the ongoing issue of insurance companies acting in bad faith and the need for policyholders to have fair representation in court. As the case unfolds, Fidelis will have to navigate through a complex web of allegations, bad faith accusations, and billions of dollars at stake.