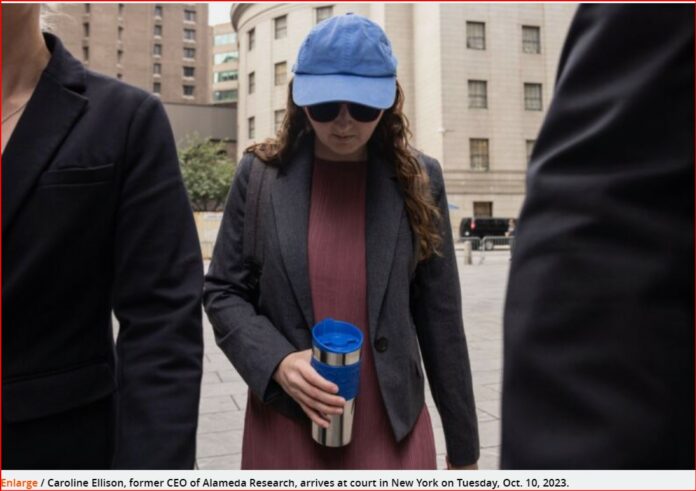 In a Manhattan courtroom, Caroline Ellison, the former business partner and ex-girlfriend of crypto luminary Sam Bankman-Fried gave explosive testimony.  Before a riveted New York jury, Ellison made stunning allegations that she and Bankman-Fried had knowingly deceived customers and siphoned off billions of dollars.  
She detailed how her then-boyfriend orchestrated an intricate web of financial crimes. And described the rise and fall of his cryptocurrency empire.
Caroline Ellison, once a pivotal figure in this unfolding narrative, claimed under oath, "Sam directed me to commit these crimes."
 The gravity of her revelation becomes apparent as she disclosed that Alameda Research, the crypto hedge fund she was at the helm of, misappropriated a staggering $10 billion from FTX's unsuspecting customers.
Hamas Threatens to Execute Hostages as Israel Races Against Time to Rescue Hundreds of Innocent Civilians – USA Herald
Crime Wave Forces Closure of Seven San Francisco Starbucks Locations – USA Herald
Siphoned off billions resulted in investor losses
Furthermore, Ellison unveiled that it was Bankman-Fried who had designed the system enabling the illegal movement of funds. He had also allegedly conceived the idea of altering balance sheets sent to lenders to obscure the true extent of Alameda's losses.