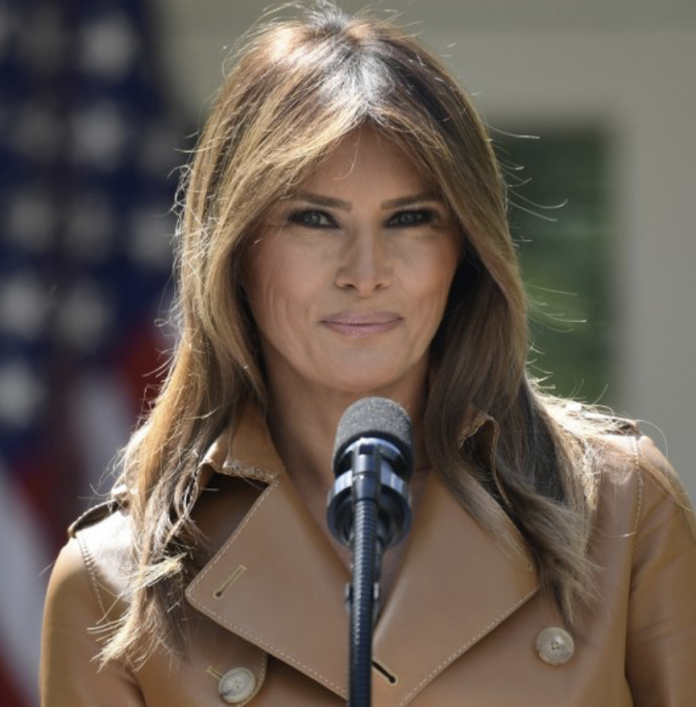 For just about one week now, the United States has contended with violent demonstrations in various cities. These demonstrations entail burning buildings, torching cars, looting, beating people up, and otherwise committing countless crimes.
As riots break out, elected officials in the applicable states seem unsure of how to restore law and order. Some have implemented curfews, while others called in the National Guard to get things under control. In spite of all this, however, protests continue to serve as a very real issue with no apparent end in sight to all this.
Earlier today, First Lady Melania Trump took to social media and urged Americans to protest peacefully. Her message arrives as states prepare for more violent riots to take place tonight.
What to Know About the First Lady's Message
Trump's message urged Americans to "protest in peace" rather than bring damage and vandalism to communities across the nation. After the first lady appealed for people to focus on taking care of each other, she stressed the importance of "healing" the United States as a nation.
See for yourself:
Saddened to see our country & communities being damaged & vandalized. I ask everyone to protest in peace & focus on taking care of one another & healing our great nation.

— Melania Trump (@FLOTUS) June 1, 2020
Remarks from Trump come after yet another night of violent riots. This time, the destructive demonstrations reached new levels with Washington D.C.'s historic St. John's Church being set ablaze by rioters. The church has, thus far, hosted every single U.S. president since James Madison and is not too far away from the White House.
However, last night's violence didn't merely take place in D.C. Various cities across the nation struggled with containing protesters who continued to loot neighborhoods and various communities.
The latest night of violence occured as reports surfaced that a Dallas man who was battered in the streets this weekend died; horrific footage online showed this man attempting to defend his business from looters only to take a beating and be left on the streets, seemingly unconscious and with blood coming from his face.
President Trump has urged elected officials to get their act together and stop tolerating violent riots in their cities. Additionally comes the warning of federal government intervention if governors and mayors continue failing to calm down social unrest.