Grisham said the First Lady is "advocating for quality care for these children as they're in a difficult situation." She added that Mrs. Trump visited the immigrant facilities and held a roundtable briefing with officials in Arizona to learn about the issues at the border. The First Lady "definitely believes in strong border laws," added Grisham.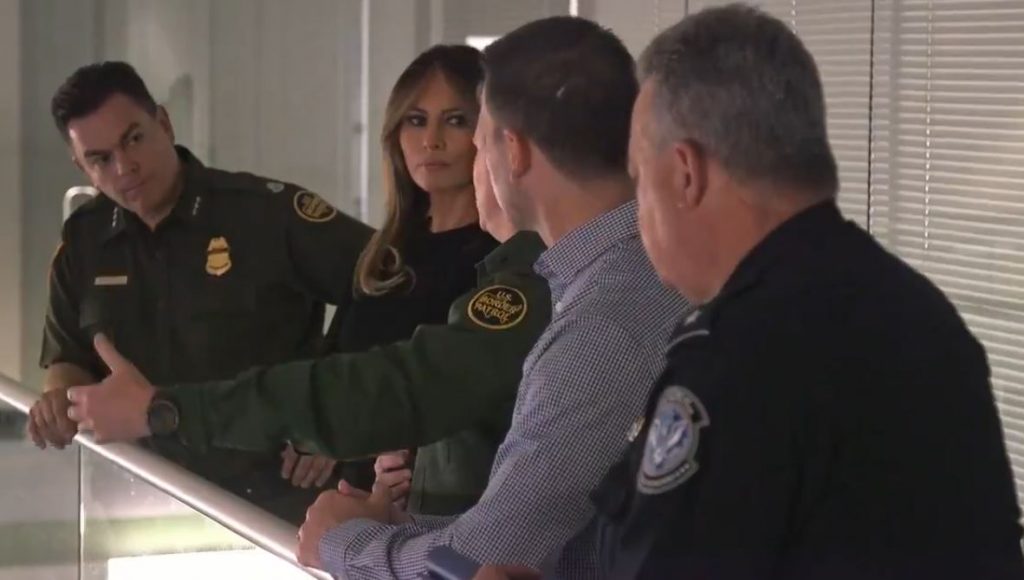 Mrs. Trump spent time with immigrant children separated from their parents at the Southwest Key Campbell facility in Phoenix.
"Today's visits were very informative. I want to thank law enforcement and care providers.  It is important to meet with children and educate myself on the operations happening on the front lines of the border," according to the First lady.
Additionally, Mrs. Trump thanked the hardworking people taking care of the children. She also encouraged the Congress to "act now and work together to pass a comprehensive immigration reform."