A billionaire in South Florida decided to not donate money to politicians who are against strengthening gun control laws.
During an interview with WLRN, Mike Fernandez, the chairman of MBF Healthcare Private Equity, promised that he will no longer support politicians who will not reevaluate their value system related to weapons.
Fernandez is a prolific fundraiser and donor, mostly to Republican candidates. Since the election cycle in 2014, his political contributions were almost $7 million based on state and federal contribution records.
"I will not give one cent to anyone who does not support major change regarding military-type weapons being sold," said Fernandez.
The South Florida billionaire's comes after the horrific school shooting on February 14. The shooter opened fire with an AR-15 rifle and killed 17 people at Marjory Stoneman Douglas High School in Parkland According to Fernandez, "It is impossible not to be touched by what happened and moved into action."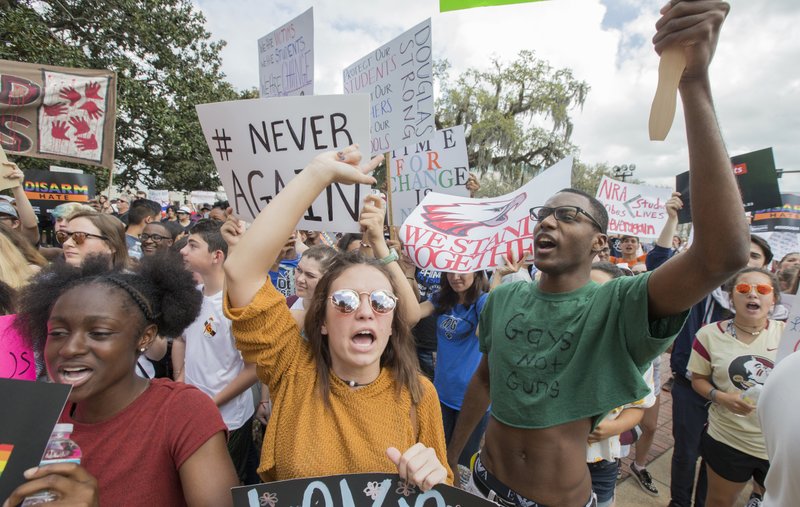 Students who survived the shooting have been advocating for stronger gun control laws. They are demanding lawmakers to take action to keep their communities and schools safe from gun violence. Last week, one of the survivors warned Congress, "We will vote you out" if they refused to act on the issue.
On Friday, Florida Gov. Rick Scott announced a major action plan to prevent gun violence. His plan includes new gun control laws and programs for school safety and mental health.
Gov. Scott proposed major changes on gun control laws
Gov. Scott called for raising the age requirement to buy a gun to 21 years or older.  The governor also proposed prohibiting violent individuals and those with mental illness from buying or owning a gun. In addition, he proposed a complete ban on bump stocks.
In 2014, Fernandez donated at least $1.4 million to Gov. Scott for his re-election bid. The governor is a member of the National Rifle Association (NRA). Many perceived the governor's action on gun control a show of defiance to the NRA. The association rejects raising the age limit to purchase a gun.
The South Florida billionaire commented, "A few very radical thinking people have convinced a lot of NRA members like myself that this is the first step towards outlawing our ability to have a weapon. It's a long way from it."
Fernandez added, "Those of us who are active in the political system have an obligation to use the tools we have." He emphasized that "money" is what politicians "understand the most."
Furthermore, he reiterated that politicians need to understand that they will not get a penny from him if they act in response to the very few such as the NRA.