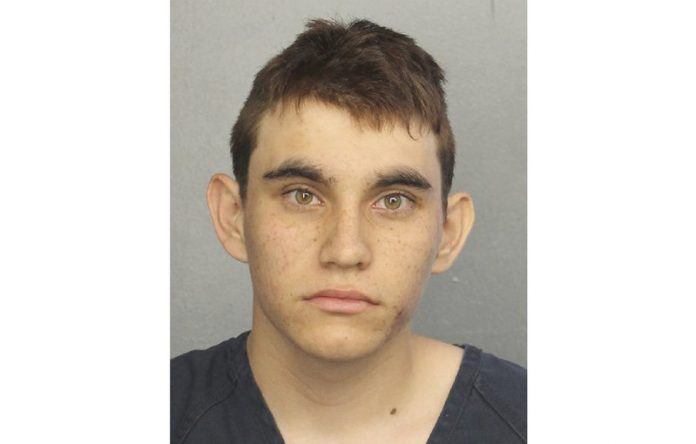 An orphaned 19-year-old with a troubled past and his own AR-15 rifle was charged with 17 counts of premeditated murder Thursday morning after being questioned for hours by state and federal authorities following the deadliest school shooting in the U.S. in five years.
Fourteen wounded survivors were hospitalized as bodies were recovered from inside and around Marjory Stoneman Douglas High School.
Nikolas Cruz, still wearing a hospital gown after being treated for labored breathing, and weighing in at 5-foot-7 and 131 pounds, was ordered held without bond and booked into jail.
His former classmates thought they were having another drill Wednesday afternoon when a fire alarm sounded, requiring them to file out of their classrooms.
That's when police say Cruz, equipped with a gas mask, smoke grenades and multiple magazines of ammunition, opened fire with a semi-automatic weapon, killing 17 people and sending hundreds of students fleeing into the streets.
It was the nation's deadliest school shooting since a gunman attacked an elementary school in Newtown, Connecticut, more than five years ago. The overall death toll differs by how such shootings are defined, but Everytown For Gun Safety has tallied 290 school shootings in America since 2013, and this attack makes 18 so far this year.