The boys were left in the care of a family friend after their mother died, said family member Barbara Kumbatovich, of Long Island.
Unhappy there, Nikolas Cruz asked to move in with a friend's family in northwest Broward. That family agreed and Cruz moved in around Thanksgiving. According to the family's lawyer, who did not identify them, they knew that Cruz owned the AR-15 but made him keep it locked up in a cabinet. He did have the key, however.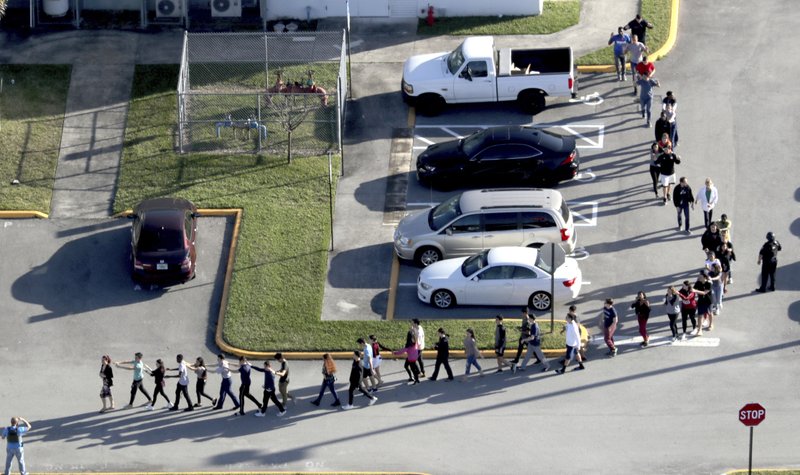 Attorney Jim Lewis said the family is devastated and didn't see this coming. They are cooperating with authorities, he said.
Victoria Olvera, a 17-year-old junior, said Cruz was expelled last school year because he got into a fight with his ex-girlfriend's new boyfriend. She said he had been abusive to the girl.
"I think everyone had in their minds if anybody was going to do it, it was going to be him," said Dakota Mutchler, also 17.