"We were in the corner, away from the windows," said freshman Max Charles, who said he heard five gunshots. "The teacher locked the door and turned off the light. I thought maybe I could die or something."
Charles said he passed four dead students and one dead teacher on his way out, and was relieved to finally find his mother.
"I was happy that I was alive," Max said. "She was crying when she saw me."
Noah Parness, a 17-year-old junior, said he was among students calmly walking to their fire-drill areas outside when he suddenly heard popping sounds.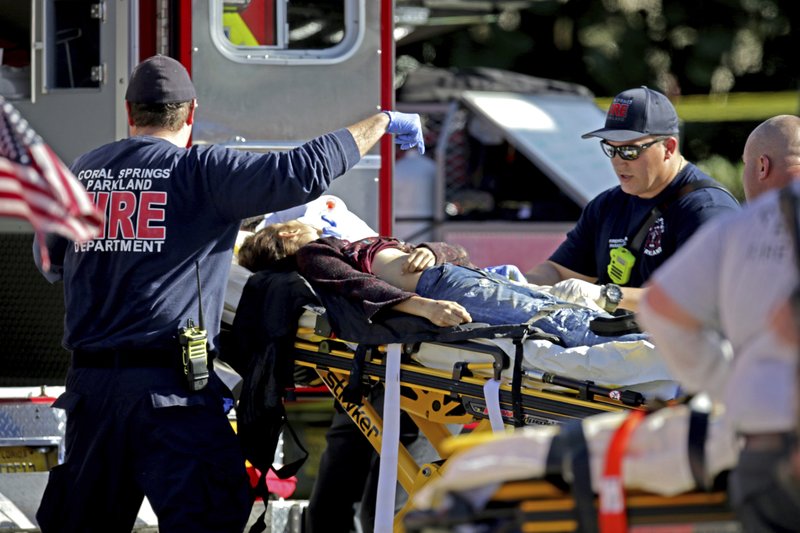 "We saw a bunch of teachers running down the stairway, and then everybody shifted and broke into a sprint," Parness said. "I hopped a fence."
The scene was reminiscent of the Newtown attack, which shocked even a country numbed by the regularity of school shootings. The Dec. 14, 2012, assault at Sandy Hook Elementary School killed 26 people: 20 first-graders and six staff members. The 20-year-old gunman, who also fatally shot his mother in her bed, then killed himself.