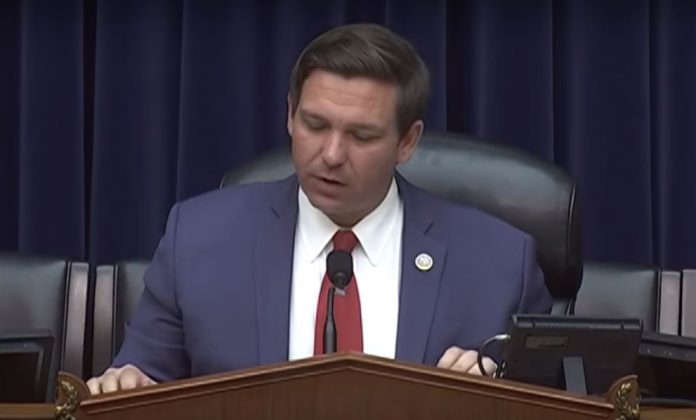 Republican U.S. Representative Ron DeSantis of Florida admitted his mistake for criticizing then-President Barack Obama over his response to the Ebola outbreak in West Africa in 2014.
DeSantis is running against Florida Agriculture Commissioner Adam Putnam in the GOP primary for governor.
During the Florida Family Policy Council dinner on Saturday, the moderator asked DeSantis to provide an example of a time when he changed his mind about something.
DeSantis responsded,"Actually, I think the one time that I was wrong in the Congress was when we had the breakout of Ebola and I thought we've just got to shut everything down, we can't take any risks."
He added, "Obama didn't do that and I criticized him a lot for doing that. A lot of my Republican colleagues criticized him for doing that. But, you know, I look back at it — it was handled well."
DeSantis then acknowledged, "I was just wrong about that. I think that the way the CDC [Centers for Disease Control] and some of the folks in government handled it was actually an example of government getting the job done. So I'm totally willing to just be honest and admit if I call it wrong. Just admit that you were wrong and people appreciate that. Because we're going to make mistakes in this line of work, that's just the bottom line."
DeSantis is a strong Trump supporter
Last year, President Donald Trump endorsed DeSantis. The President described him as a person who "loves our country and a true fighter." The lawmaker is a strong supporter of the President.
During a recent interview with Maria Bartiromo on Fox Business, DeSantis maintained his position that the Russia probe must end soon. He said, "When Rosenstein re-appointed Mueller, he didn't clearly delineate what was to be investigated. He didn't identify a specific crime."
Additionally, he noted that "Rosenstein refused to rein in Mueller" and  his investigation"seems to be falling apart." Furthermore, he pointed out that there was no evidence of collusion between the Russians and Trumo even after a full year of investigation.
Moreover, DeSantis slammed the moves to impeach Trump. According to him, "I've seen them try to force votes on those resolutions this year in Congress. Trying to impeach him over things like his Tweeting or criticizing the NFL players for kneeling. It's preposterous."