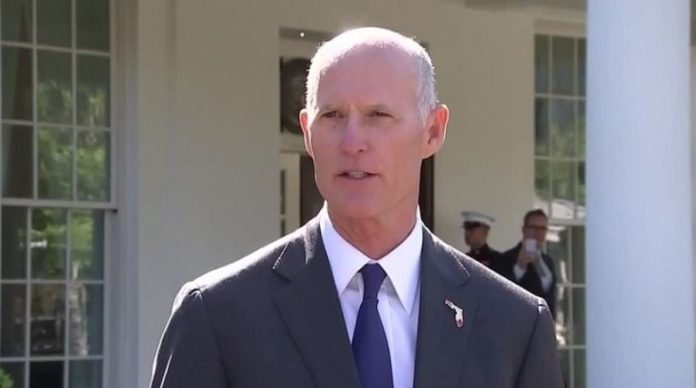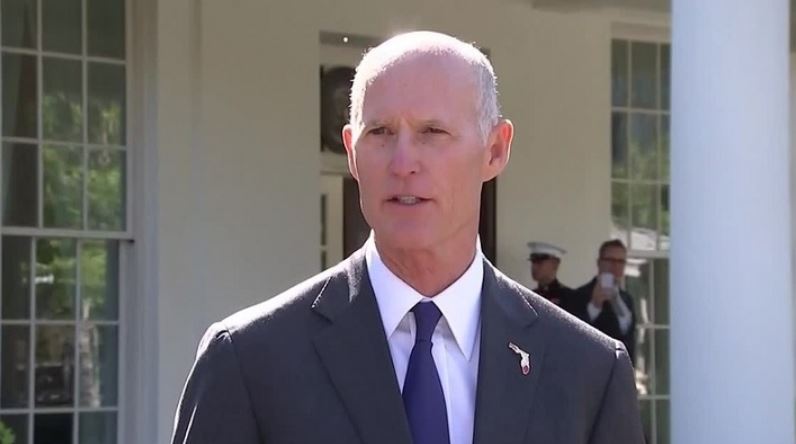 Florida Gov. Rick Scott considers his preparation and response to Hurricane Irma as one of his achievements. He is proud of his record in helping his constituents recover from the storm that left many people homeless and jobless.
In fact, Republicans and even some Democrats praised his response and recovery efforts after Hurricane Irma. However, a new report showed that Gov. Scott failed in one area—helping jobless workers and business owners get back to their feet.
The report from National Employment Law Project (NELP) Action Fund indicated that most workers and small business owners in Florida were unable to apply for Disaster Unemployment Assistance (DUA) after Hurricane Irma. This program is critical because it provides financial assistance to workers and business owners affected by the storm.
In its report, NELP noted that Hurricane Irma's impact on Florida's workforce was the largest in the U.S. in 2017.  Its devastation was the 5th most expensive in the history of the country.
Florida unemployment program under Gov. Scott is the "worst-in-the-nation"
Gov. Scott's administration did not include DUA in the list of options for applying for assistance in its online claim system. It did not fix the system for weeks after Hurricane Irma. Its back-up phone lines were frequently shut down.
As a result, only 7,149 Floridians were able to submit applications for DUA. Only 35% or 2,434 of the eligible applications received benefits from the program. It is the lowest rate in the history of Florida in 30 years.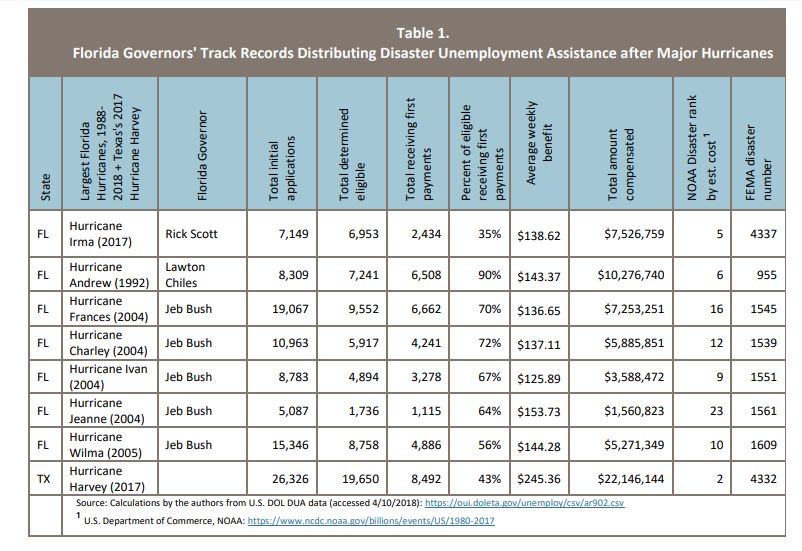 "The Scott Administration's failure to deliver disaster unemployment aid after Irma was symptomatic of his administration's worst-in-the-nation state unemployment program," according to NELP.
In addition, NELP said Gov. Scott has the worst record in helping jobless workers and business owners compared with any Florida governor in three decades.
Looking at the table above, it shows that the lowest number of DUA claims (5,087) happened after Hurricane Jeanne in 2004. However, NELP described it as a "statistical anomaly" because Hurricane Jeanne was the fourth storm that year. Many Floridians already applied and received DUA after Hurricane Jeanne.
Last year, Gov. Scott said his administration received federal Dislocated Worker Grants to provide temporary jobs to people.