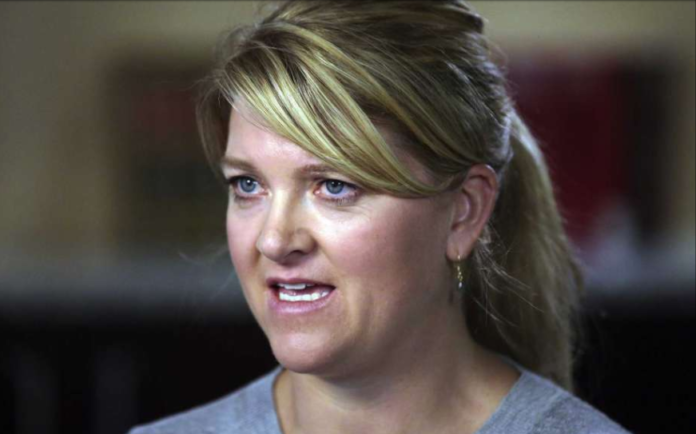 (This report is a follow-up to the coverage regarding the recent arrest of Alex Wubbels, a Utah nurse.)
Police Barred From Patient Care Areas
Following the unjust arrest of Alex Wubbels, University of Utah Hospital immediately took swift and effective action. As reported by CNN, police officers are now prohibited from entering patient care areas.
"I need to make sure this never, ever, ever happens to another one of our care providers again," explained University of Utah Hospital's chief nursing officer Margaret Pearce.
Wubbels Interview With CNN
According to SF Gate coverage, from here on out, police officers will be required to report to house supervisors for assistance.
Wubbels and her attorney Porter also appeared on New Day for an interview:
"Right now, I'm trying to re-educate. As officers and health care workers, we have to work together on behalf of our citizens, our friends, the people we live with. If we're going to have that dialogue and teamwork and camaraderie, we have to come to the table and have appropriate dialogue."
Moreover, legal action is apparently not off the table. Porter stated that a lawsuit could occur if it becomes necessary. However, only time will tell whether Wubbels and Porter decide to pursue legal action.
More Details
Since the incident, Wubbels was able to secure the body camera footage. During her New Day interview, she went into further detail about the unpleasant encounter and her innocence:
"What I can say is that I stood my ground. I stood for what was right, which was to protect the patient. As a nurse, any nurse, I think, would have done exactly what I did."
Wubbels also gave further insight into Jeff Payne, the police officer who wrongly arrested her:
"My assessment skills led me to believe that Officer Payne was already agitated. He had already stormed off in disapproval that he couldn't do this on the unit itself."
Porter gave her legal assessment of Payne's unadmirable conduct as well:
"He kept saying the patient has given implied consent essentially just by driving in Utah, but the law that the officer purported to be relying on clearly didn't apply, because the officer admitted that there was no probable cause. Utah's implied consent law specifically requires probably cause."
The Duty Of Police Officers
Ultimately, police officers have a duty to protect and serve the citizens of this nation. Although Payne's misconduct does not represent all police officers, it is critical for members of law enforcement to simply be mindful. Wubbels was harmed and unjustly treated, not protected or served.
Payne is currently on administrative leave until the Salt Lake City police department's investigation is finalized.