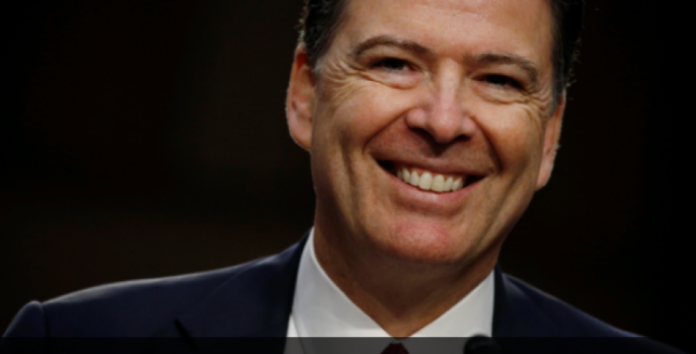 It appears as though former FBI Director James Comey has bounced back from his termination fairly quickly. According to reports from CNN Money, Comey recently secured a new book deal in which he will detail his experiences of serving as the FBI Director in addition to covering "what good, ethical leadership looks like and how it drives sound decisions." Comey's new book is scheduled for publication in Spring of 2018 and has not yet been titled.
Although Comey is well known for his service as the FBI Director between the years of 2013 and 2017, he occupied several notable prior positions. In New York, Comey worked as a federal prosecutor and was the one who brought charges against the famous talk show host Martha Stewart. More impressive stakes on Comey's resume include service as a General Counsel and a lawyer for Bridgewater. Comey's various positions will undoubtedly play a role in his upcoming book.
According to Flatiron Books, Comey's book will divulge into the specifics of "examples from some of the highest-stakes situations in the past two decades of American government and share yet-unheard anecdotes from his long and distinguished career."
Comey found himself ensnared in heated controversy when he launched the FBI's investigation into Hillary Clinton's infamous email scandal. This investigation engendered many contrasting thoughts and opinions. As no damning evidence was found, many left leaning Americans took this as a sign of Clinton's innocence, while others thought Comey was covering for Clinton for various reasons. Some hypothesized that Comey had been bought out by the deep state, while others believed he was a closeted liberal working to undermine or sabotage Donald Trump's soon-to-be Presidency.
In May 2017, Comey was promptly fired by President Trump who believed the former had not served admirably. Comey's termination sparked as much controversy and discussion as his investigation into Hillary Clinton. Some of the same people who once loathed Comey rushed to his defense, baselessly alleging that his firing was motivated by the President's desire to halt the Russia investigation. However, many conservatives expressed their contentment with Comey's termination.
James Comey's book should be quite interesting, to say the least. He will undoubtedly provide his unique take on his service as FBI Director, the Hillary Clinton investigation, his termination, and much more. Learning about Comey's views on what good leadership entails and the inner workings of American government will be very informative and perhaps provide a new perspective on politics.