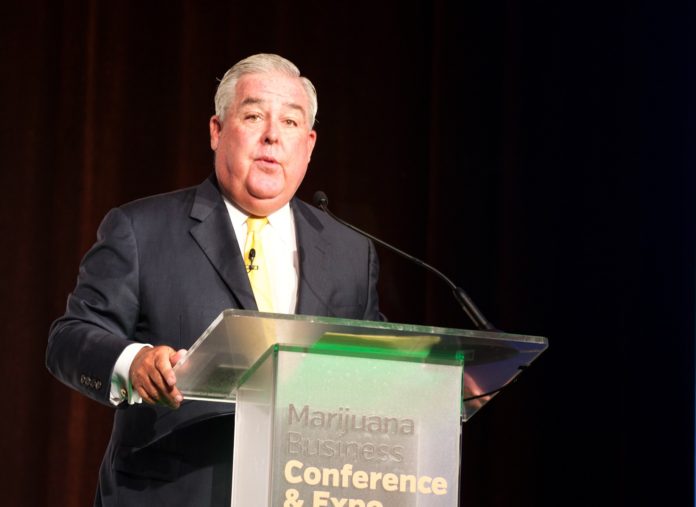 "If I were king of Florida," Orlando legal mogul and potential gubernatorial candidate John Morgan said at a news conference, "I would walk through the prisons and release everyone in there for possession alone."
Last year, Morgan was the steed-mounted champion for Florida's "Amendment 2" ballot initiative, which sought to make medical marijuana legal in Florida. The amendment passed with an overwhelming 70 percent of the vote in favor.
This was the same Republican-leaning electorate which chose Donald Trump for the presidency and re-elected Senator Marco Rubio.
When Morgan began his crusade in 2014, political elites within his own Democratic party told him it was impossible. Marijuana would never be legalized in Florida the way it was in Colorado, they told him. But unlike his fellow Democrats, Morgan had a willingness to put money where his mouth was. $9 million to be exact, which he pumped into his campaign to pass Amendment 2.
In a stunning upset, the rambunctious personality sometimes referred to as "Florida's Trump" succeeded in his efforts.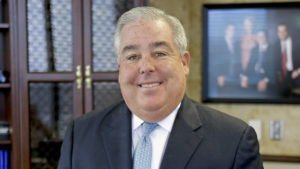 Conservatives in the Florida legislature, however, were not as accommodating as the Florida electorate. By law, the legislature must accommodate the intent of every successful amendment – though it has full discretion over how exactly the implementation occurs.
As a result, Morgan's amendment was interpreted as narrowly as possible to allow maximum restriction over medical marijuana in the state. For example, smoking the marijuana is not a legal form of treatment.
In response, Morgan filed a lawsuit soon after the law went into effect on July 1 – claiming that Republicans in Tallahassee can't interpret bills half as well as toddlers can.
The buzz created by the entirety of this episode has led many politicos to suspect that Morgan might throw his hat in for Governor of Florida. No doubt, this is likely the hope of many media outlets and reporters throughout the state who would like nothing more than to cover a loud and boisterous candidate who revels in cigars, bourbon, and the occasional cuss word.
In an interview with Politico Magazine, Stephanie Scruggs Bowen, the former Florida field operations director for the Trump campaign, had this to say about the personal injury lawyer's chances of becoming governor:
"Everybody knows his face and his voice. And plus, he comes across as a guy who everybody, regardless of party lines, would like to sit down and have a beer with. Because he'd be a hell of a lot of fun. And that makes him hard to beat, on any issue. And the fact that he's also plain spoken, has a tendency to speak for the little guy, makes him come off as a lot like Trump."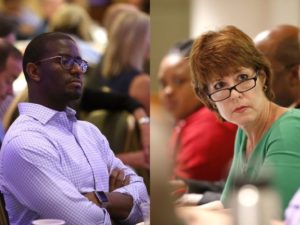 So far, the only two major Democratic candidates for the governorship being vacated by Gov. Rick Scott due to term limits are Tallahassee Mayor Andrew Gillum and former Congresswoman Gwen Graham, daughter of former Governor and Senator Bob Graham.
So far, Graham has a major edge over Gillum in fundraising and name recognition, but the entering of the infamous Morgan from Morgan & Morgan into the race could instantly challenge that lead.
Morgan is easily the most influential non-politician in Florida politics. His outsider-making-an-impact record could play very well with Democratic voters who favored Senator Bernie Sanders over former Secretary of State Hillary Clinton for the party nomination.
He's already gone on the record in support of a major Sanders initiative – raising the minimum wage. He spins it as a populist "people versus the establishment" issue.
In an interview with Politico Magazine, Morgan had this to say about raising the minimum wage:
"That's the reason for the anger that we were seeing in the Bernie Sanders and Donald Trump supporters. That the harder they worked, the further they fell behind. And it's not a Republican or a Democrat issue. It's just a people issue."
This issue will be a key focus for Morgan, whether as a major platform point or his next constitutional amendment in 2020.