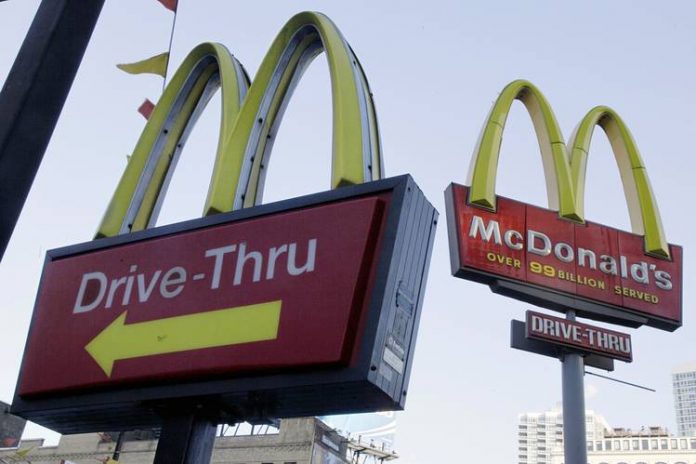 Ex-CEO Steve Easterbrook, 53,  responded to McDonald's lawsuit that aims at taking back his separation package. When he was fired "without cause" in November 2019, Easterbrook received a lucrative settlement. That includes stock awards, severance, and health insurance benefits estimated at up to $42 million, which McDonald's seeks to recoup. 
The McDonald's lawsuit filed in the Court of the Chancery of the State of Delaware alleges that Easterbrook committed fraud, lied, destroyed evidence, and violated corporate policy by having sex with three of his subordinates. McDonald's also claims to have photographic and video evidence of the indiscretions. 
Easterbrook responds to McDonald's lawsuit
Easterbrook's lawyers responded to the claims McDonald's made in its August 10 lawsuit, by filing a motion to dismiss on Friday. 
"McDonald's Corporation filed a meritless — and misleading — lawsuit in the wrong forum," Easterbrook's attorney said in the filing.
"McDonald's — a sophisticated entity represented by numerous internal and external experts when it entered into the separation agreement, is aware it cannot credibly allege a breach of contract claim." the attorneys added.
Easterbrook denies a cover-up of his sexual relationships with subordinates. He alleges that McDonald's had all the information when the board of directors agreed to his separation package.
The filing states that at the time of the termination, McDonald's had access to Easterbrook's emails, which revealed his consensual relationship with an employee. They are also maintaining the McDonald's board was aware of a special stock grant made to that employee. And that it was approved and performance-based.
Easterbrook asserts any agreements covering stock grants should be heard in an Illinois court, which is where McDonald's is based. He accused the chain of filing the lawsuit when he was bound by a gag clause in his separation agreement.
To get his severance package, Easterbrook also agreed to a two-year noncompete clause that specified more than 40 companies. And he was required to write a letter for employees "acknowledging that he made a mistake," according to the filing.
In a prepared statement Monday, McDonald's said it stands by its complaint, "including the factual assertions and the court in which it was filed."
McDonald's is the largest chain restaurant in the U.S. It's stock has performed better than the S&P 500 Index for the last five years. Most analysts and company executives have publicly given credit to Easterbrook and his team for the performance.
————————————————–
Have a story you want USA Herald to cover? Submit a tip here and if we think it's newsworthy, we'll follow up on it.
Want guaranteed coverage? We also offer contract journalism here.  Just be sure you're comfortable giving up editorial control because our journalists are dogged and will follow the story through to the conclusion. The story will be published to our exacting standards, without regard for your preferred slant.
Want to contribute a story? We also accept article submissions — check out our writer's guidelines here.