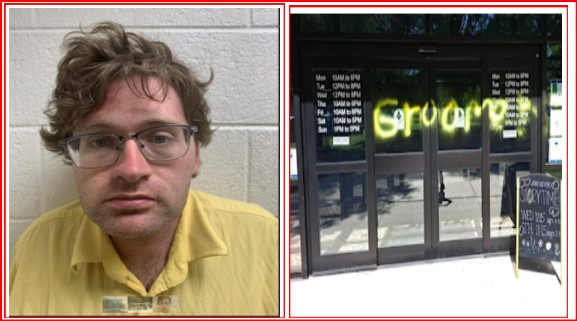 A former school librarian in Maryland has been charged with possessing child sexual abuse material after being arrested in June 2022 for vandalism and hate crime charges. 
Charles Sutherland, 31, was accused of spray-painting the word "Groomer" on the front doors of two local libraries during Capital Pride Week. These incidents occurred at the Greenbelt Branch Library and the New Carrollton Branch Library. 
Both the libraries had been hosting drag storytimes. Libraries across the country have faced threats. And have been accused of attempting to "groom" children for sexual abuse.
Former school librarian jailed
Sutherland worked as a school librarian at Northview Elementary School in Bowie at the time of his arrest and lived in Takoma Park. He was placed on administrative leave following the two incidents of vandalism. 
According to local news outlet WUSA9, Sutherland was put on leave from his job and arrested in June 2022. He admitted to the vandalism at that time. 
According to the charging documents Sutherland admitted to the vandalism. And he allowed a search of his home without the requirement of getting a search warrant.