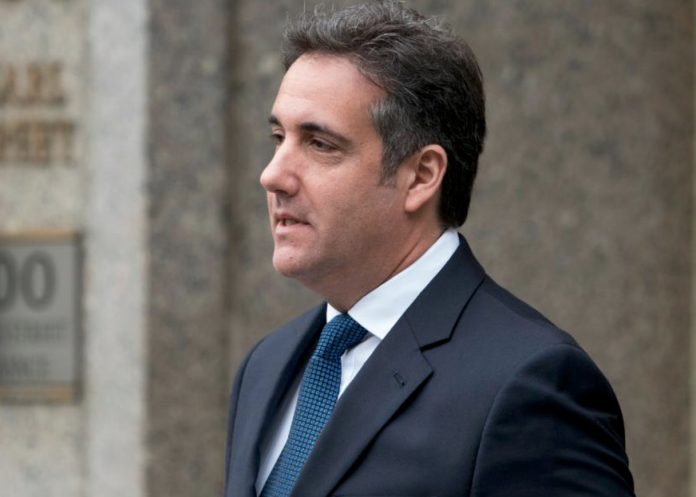 President Donald Trump's former attorney Michael Cohen has started a GoFundMe page, The Hill reported on Wednesday. The campaign hopes to raise $500,000.
An Overview of the GoFundMe Campaign
Cohen's GoFundMe page is titled "Michael Cohen Truth Fund." The campaign is currently managed by his lawyer, Lanny Davis. At this time, the trending fundraiser has earned 1,700 Facebook shares and raised over $27,000.
The page description states that Cohen "declared his independence" from Trump on July 2. It goes on to claim that the former Trump attorney is "taking legal responsibility" and proceeding with his "commitment to tell the truth."
The description concludes by sharing the purpose of the fundraiser and the manner in which all donated funds will be used.
"Michael decided to put his family and his country first," the description reads. "Now Michael needs your financial help — to pay his legal fees.
"The Michael Cohen Truth Fund is a transparent trust account, with all donations going to help Michael Cohen and his family as he goes forward on his journey to tell the truth about Donald Trump."
More on Michael Cohen
On Tuesday, Cohen pleaded guilty to a litany of charges, including campaign finance violations, tax fraud and bank fraud. He furthermore admitted to tax evasion and providing untrue statements to a financial institution.
Cohen also admitted to paying off Stormy Daniels and Karen McDougal shortly before the end of the 2016 election. Both Daniels and McDougal alleged that they had affairs with Trump prior to his presidency. Trump, however, has repeatedly denied all allegations of affairs.
After posting a $500,000 bond, Cohen will be sentenced on December 12.
Shortly after Cohen's guilty pleas, Davis asserted that the payments to Daniels and McDougal are as much crimes for the president as they are for Cohen.
"Today he stood up and testified under oath that Donald Trump directed him to commit a crime by making payments to two women for the principal purpose of influencing an election," Davis said. "If those payments were a crime for Michael Cohen, then why wouldn't they be a crime for Donald Trump?"
However, the president stated that Cohen is lying in order to cut himself a deal:
I feel very badly for Paul Manafort and his wonderful family. "Justice" took a 12 year old tax case, among other things, applied tremendous pressure on him and, unlike Michael Cohen, he refused to "break" – make up stories in order to get a "deal." Such respect for a brave man!

— Donald J. Trump (@realDonaldTrump) August 22, 2018
If anyone is looking for a good lawyer, I would strongly suggest that you don't retain the services of Michael Cohen!

— Donald J. Trump (@realDonaldTrump) August 22, 2018