The Pennsylvania Supreme Court upheld Gov. Tom Wolf's executive order concerning home care workers for elderly and disabled individuals.
On Tuesday, the high court ruled that Wolf "did not exceed his constitutional powers" by issuing the order.
In the opinion for the majority, Justice Debra Todd wrote that the purpose of the executive order is to improve the quality of home care for elderly and disabled people and the working conditions of direct-care workers (DCWs).
To accomplish that goal, the governor directed the establishment of an advisory group and a process for DCWs to choose a representative. Periodically, executive branch officials will then meet and confer with these representatives regarding home care policy issues.
Wolf's Order Facilitates Communication Process Regarding Home Care Policy
"Critically, the entire process set forth in the order is voluntary, non-binding, nonexclusive and unenforceable," Todd wrote.
In other words, the executive order does not require DCWs to join or support a representative organization. It does not force the DCW representative or the Secretary of the state's Department of Human Services to take any specific action.
The governor's executive order simply facilitates the communication process between the parties regarding home care policies. It does not exclude anyone from the process.
According to Todd, Wolf "merely formalizes" what his administration "could have done without an executive order." The executive order is "permissible exercise of gubernatorial power."
The high court did not rule on whether the executive order violated privacy rights by distributing the DCW list. It remanded that matter to the lower court.
"A Victory for Seniors and People with Disabilities"
Wolf said the decision is a "victory for seniors, people with disabilities and home care workers" across the state.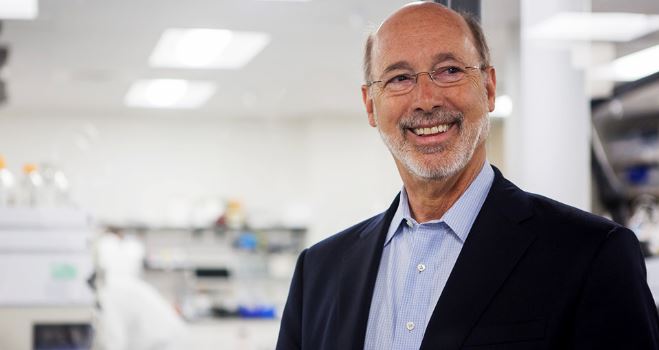 In addition, the governor stressed that the high court's decision "affirms a key part of his plan to provide choices, improve home and community-based care, and attract more qualified home care workers."
Furthermore, Wolf noted that the elderly population in Pennsylvania is increasing rapidly. One in four people in the state will be 65 or older by 2030. Fifty percent of them will need help with daily care.
"Most seniors prefer to live in their own home with their families to get that care," the governor said. "They deserve to have that choice, while also saving costs to taxpayers. We must prepare now to meet the demand and ensure the home care sector can attract the qualified workers to care for those who need it most."