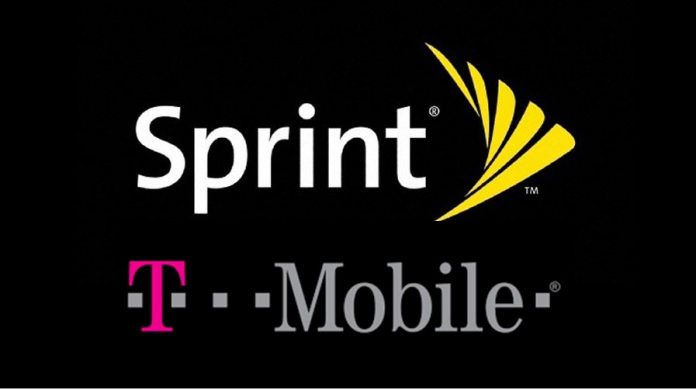 Four states including Hawaii, Massachusetts, Minnesota and Nevada joined a lawsuit to stop the proposed merger of Sprint Corporation (NYSE: S) and T-Mobile US (NASDAQ: TMUS).
During a hearing at a federal court in Manhattan on Friday, Beau Buffier, the legal counsel for the New York State Attorney General's office informed a judge that the four states were added to an amended version of the complaint, according to the Associated Press.
California Attorney General Xavier Becerra and New York Attorney General Letitia James are leading the multi-state lawsuit to stop the Sprint/T-Mobile merger.
In the legal complaint, filed ten days ago, the states argued that the Sprint/T-Mobile merger will reduce competition. It will be harmful to consumers particularly prepaid or low-income subscribers.
The telecommunications companies explained that the merger is necessary for them to establish a competitive, fast, powerful and reliable 5G wireless network nationwide.
T-Mobile lawyer argues the merger will improve competition
On Friday, T-Mobile's legal counsel George Cary told the judge during the hearing that the merger will boost competition, He emphasized that combining Sprint and T-Mobile increases their competitiveness against their bigger rivals, AT&T (NYSE:T) and Verizon Communications (NYSE: VZ).
The legal counsel representing California, Paula Blizzard disputed Cary's claim. Blizzard said, "We think the competition now has benefited Americans, Californians." She also emphasized that disrupting the existing competitive balance of mobile companies in the county will harm millions of consumers.
Judge still waiting for the DOJ to weigh in before setting a trial date
Both parties agreed on the schedule of the trial, October 7. However, U.S. District Judge Victor Marrero did not agree on the proposed trial date. He cited the reason it depends on the Department of Justice (DOJ).
Marrero said, "The elephant not in this room is the Justice Department. The Justice Department has not yet weighed in on this matter. I understand it is under consideration. They may or may not take a position."
Sprint lawyer expressed optimism the DOJ will approve the merger
Sprint Attorney Steven Sunshine said he believed the DOJ will soon release its decision. He is confident that it is in line with the decision of the Federal Communication Commission (FCC).
Last month, FCC Chairman Ajit Pai said he intends to recommend the approval of the Sprint/T-Mobile merger. He believes the deal is in the "public interest" and offers a "unique opportunity" to accelerate the "deployment of 5G" across the United States.
A previous report also indicated that the DOJ's antitrust division head, Makan Delrahim remained open about the merger and had meetings with the companies to resolve antitrust concerns.