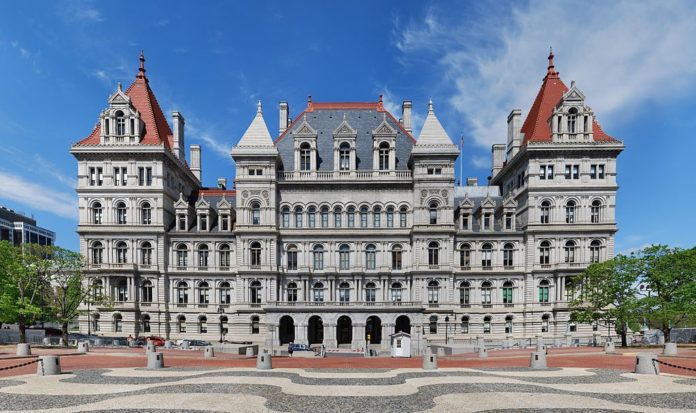 The New York legislature approved legislation that increases protections for employees against sexual harassment and ensures that they treated equally and respectfully in their workplace.
Last year, the legislature enacted several measures to prevent sexual harassment in the workplace. One of the measures required all New York State employers to have a policy on sexual harassment, employee training, and a clear complaint and investigation process.
Earlier this year, state lawmakers conducted hearings and listened to the testimony of victims of sexual harassment in the workplace. Advocates and experts on the issue also gave their testimony on the issue.
A recent NY1/Baruch College survey showed that 25 percent of New Yorkers claimed that they experienced sexual harassment. The survey also showed that 55 of the women victims were harassed by a person with a higher position. A separate survey from Sienna Research Institute indicated that 74 percent of respondents stated that sexual harassment is a big problem in their workplace.
Key provisions of the legislation to combat sexual harassment and discrimination in the workplace
On Thursday, newly-passed legislation sends a strong message that New York State does not tolerate harassers and will punish them for their wrongdoing.
The legislation extends statute of limitations to three years for sexual harassment complaints under the Human Rights Law. It requires employers to provide employees notice of their sexual harassment prevention training program in writing in English and in employees' primary languages.
Additionally, the legislation requires review and update of the model sexual harassment prevention guidance document and sexual harassment prevention policy. It also directs commissioner of labor to conduct a study on strengthening sexual harassment prevention laws.
Furthermore, it prohibits nondisclosure agreements and mandatory arbitration clauses related to discrimination.
Moreover, the legislation expands protections for domestic workers and independent contractors against all forms of harassment.
It allows courts to award attorney's fees on all claims of employment discrimination and punitive damages in employment discrimination cases against private employers.
Comments from the leaders of the legislature
In a statement, Assembly Speaker Carl Heastie noted the harassment has been a "persistent problem with detrimental impacts on workers in every industry." He added that "no one should be subject to such abuse simply to earn a paycheck."
On the other hand, Senate Majority Leader Andrea Stewart-Cousins, commented, "New York's outdated sexual harassment laws have silenced survivors for too long. As lawmakers, it is our responsibility to protect survivors and work to improve the standards and culture in the workplace. This legislation works to close loopholes, extend the statute of limitations, and ensure that sexual harassment policies are clear for all employees across the public and private sector."